Oneupweb Reviews: Apple Announces Ping—A Social Network for Music
Today, Apple announced its new project, Ping—a social network for music. See, below is a screenshot from the live Apple conference that says so.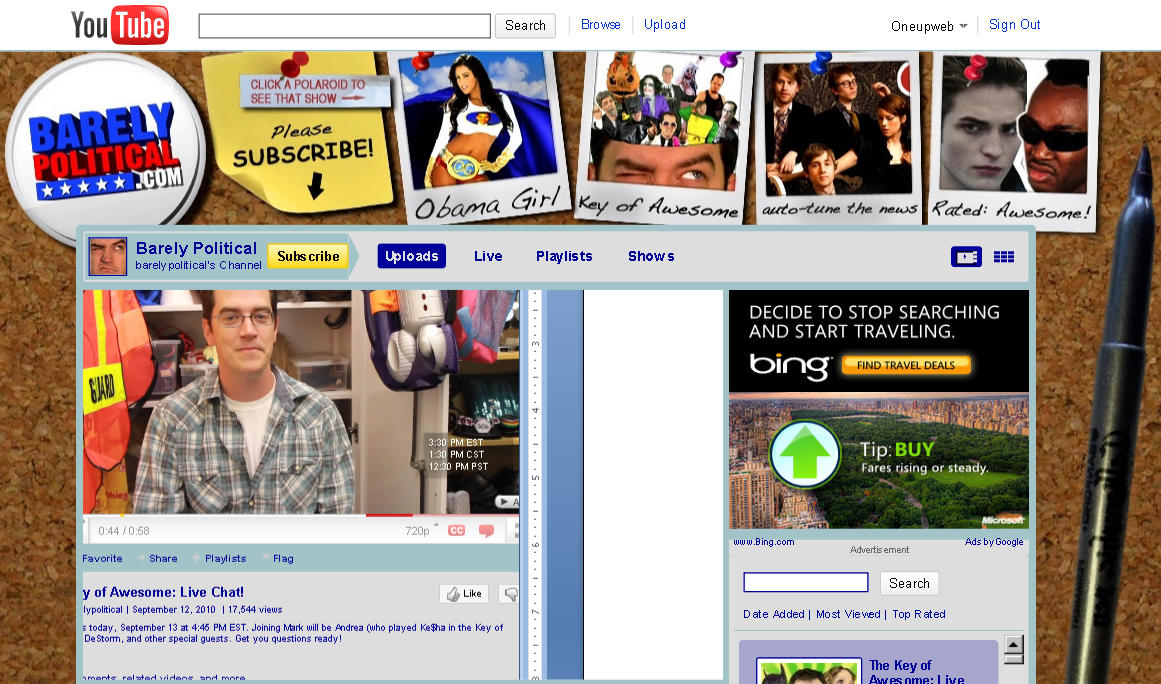 A niche social network that focuses on music-related topics, Ping allows users to post thoughts and opinions about a particular song, album, or artist and share it with their friends. You can also view concert listings and tell your friends what concerts you're attending.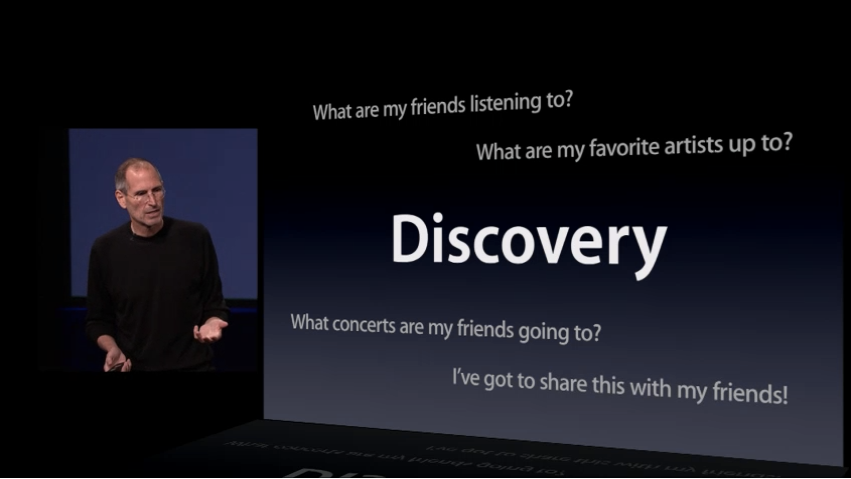 Ping also allows users to follow their favorite artists. Similar to Twitter, MySpace, or Facebook, following an artist on Ping will allow users to view artists' activities. You can see photos they've uploaded, videos, announcements on tour dates and much more. Perfect for the stalker who has a lot of free time on their hands!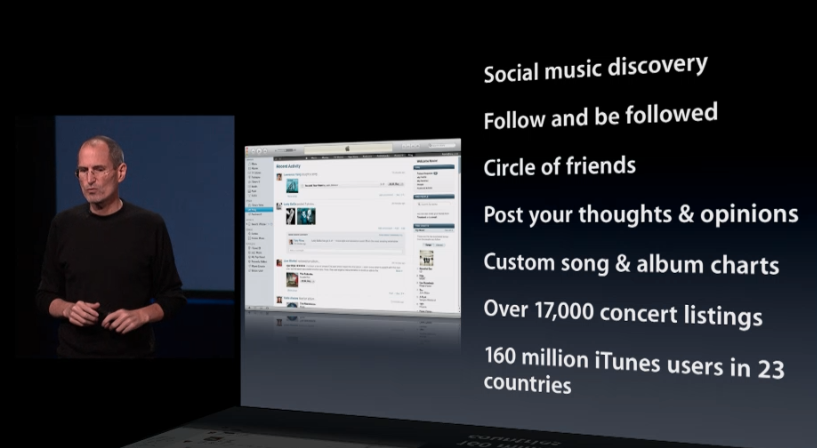 Ping will also be offered on Apple mobile devices including iPhone and iPod touch. This will allow users to take their social music experience on the go.
Oneupweb Reviews: Thumbs Sideways
I think I'll wait to give a solid rating on this one. If you're like me, you're thinking Ping sounds a lot like Bing, and functions a lot like MySpace. Then again, this is Apple and they tend to come up with some pretty cool stuff.
What do you think? Does the world need another social network like Ping? Let us know in the comments below.