Oneupweb Reviews: Bing Maps & World Wide Telescope
Twenty years ago who would have thought that we would have a satellite view of just about any place on earth? A view so detailed we could see cars in the parking lots of our workplaces. Or that we would be able to navigate through the streets of towns and cities without ever being there. If you haven't had a chance to check out Bing Maps yet, or its Streetside feature, I recommend it. Here's a view of what that feature offers.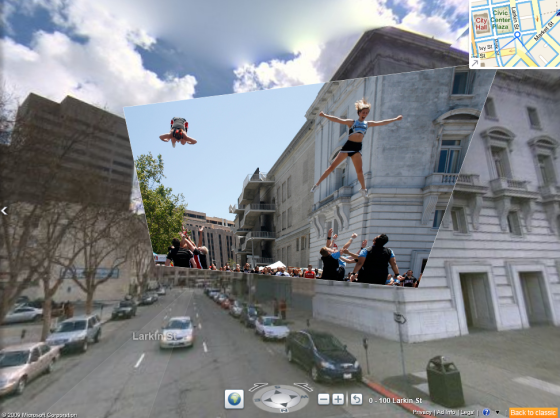 As you can see from the picture above Streetside view draws public photos (from Flickr) and overlays them on the map. You can also navigate through the streets as if you were really there, but I don't want to spend too much time talking about streetside view. What I really want to highlight is a new feature Bing maps just released called World Wide Telescope.
Here's the same view as above with Bing's World Wide Telescope application initiated.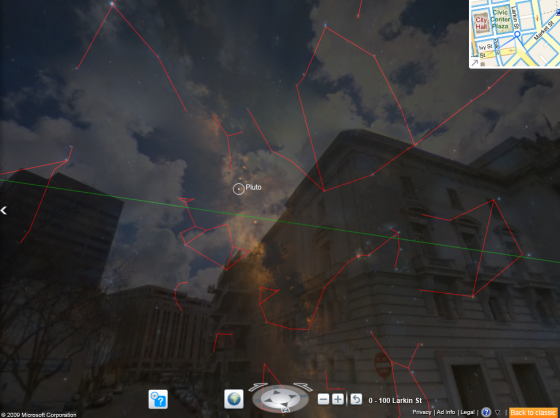 World Wide Telescope allows viewers, at street level view, to look up at the sky and see the stars, planets, and constellations. After you select your viewing location, you will see real time overlays of the celestial entities as you move through space.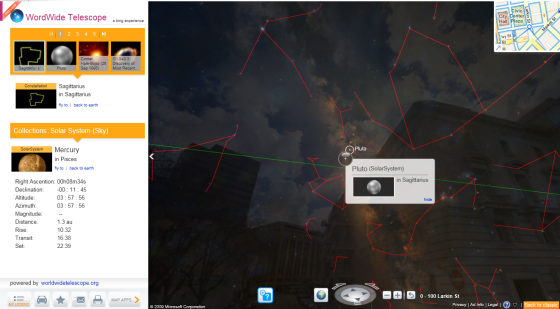 You can also "Fly" to the planets that you are currently viewing in the sky, and then fly back to earth. This app also allows you to learn more about what you're gazing at by clicking the question mark and dragging it over the object of interest.
Bing has been playing catch up with Google for some time now, but when it comes to maps features Bing seems to be leading the way.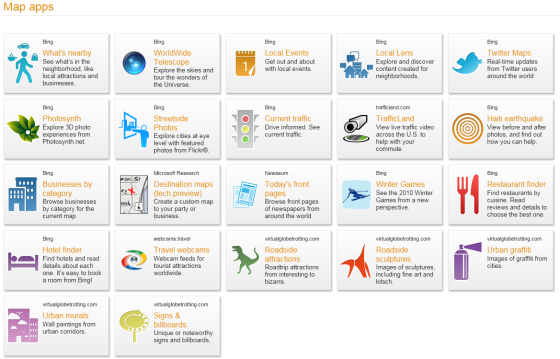 If you're interested in all of the map apps that Bing has to offer take a look. As you can see there are many to choose from.
Official Oneupweb Review: Thumbs Up!