Oneupweb Reviews: Boat Load iPhone App
There are a lot of iPhone apps out there – 250,000 and counting. And with over a billion downloads from users, it's no wonder that more and more companies are creating amazingly useful apps. Apps that listen to music and tell you who the artist is, apps that connect you to user reviews, and apps that perform spinal surgery (okay, maybe I made that last one up). Today we want to review an app that is extremely useful for boaters called…
The Boat Load iPhone App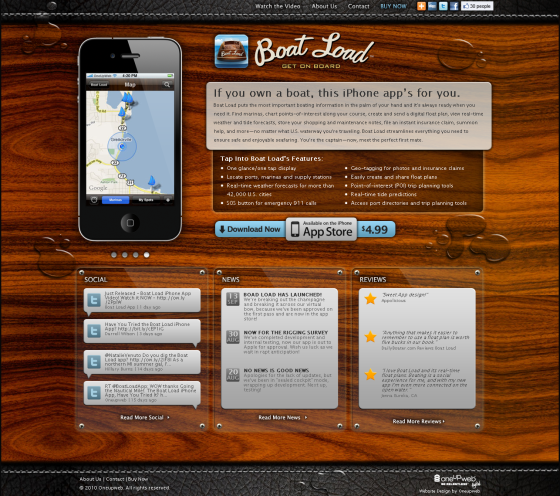 According to the Boat Load's website:
"Boat Load puts the most important boating information in the palm of your hand and it's always ready when you need it. Find marinas, chart points-of-interest along your course, create and send a digital float plan, view real-time weather and tide forecasts, store your shopping and maintenance notes, file an instant insurance claim, summon help, and more—no matter what U.S. waterway you're traveling. Boat Load streamlines everything you need to ensure safe and enjoyable seafaring. You're the captain—now, meet the perfect first mate."
This app is great! Granted, we built it,  so we're slightly partial – but don't take our word for it. (Reading Rainbow reference)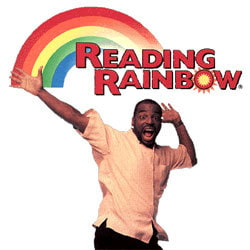 Check out the features of this powerful app for yourself .
Tap Into Boat Load's Features:
One glance/one tap display
Geo-tagging for photos and insurance claims
Locate ports, marinas and supply stations
Easily create and share float plans
Real-time weather forecasts for more than 42,000 U.S. cities
Point-of-interest (POI) trip planning tools
Real-time tide predictions
SOS button for emergency 911 calls
Access port directories and trip planning tools
With all the apps out there, I know I'm pretty selective. But if you're an avid boater, don't be caught on the water without the Boat Load app! Download the Boat Load app at the iTunes store.
Oneupweb Reviews: Thumbs Up
What do you think about this app? Have you downloaded it or do you think you will? Let us know in the comments below.