Oneupweb Reviews: BP Oil Spill Parody Videos
What happens in Vegas now stays on YouTube, Facebook, and Twitter. Many have learned this truth the hard way. Social networking has fundamentally changed the way information is shared by making communication faster, easier, and more permanent.
Successes that will be seen in the World Cup this weekend, and failures like BP's oil spill disaster, are now shared and documented for the entire world to see.
Superhero Aquaman was one of the more publicized victims taken, after an attempt to stop the spill himself (maybe he's just asleep?).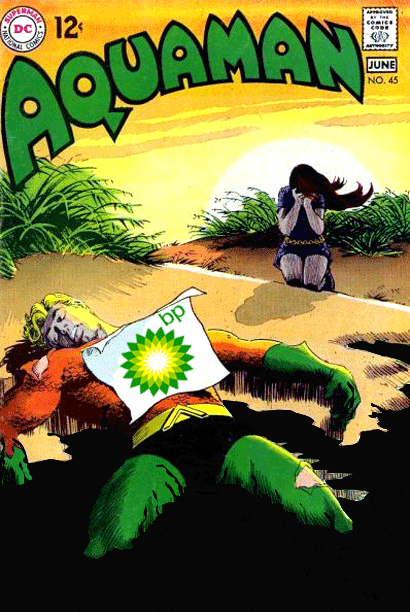 Another Casualty of the BP Oil Spill Wild Ammo Images
But hey, it's not a complete loss. Fortunately some really great parody videos have been created. In this first one BP representatives spill some coffee on a board room table. Let the clean up begin!
BP has also realized the power of social networking, and in turn created a YouTube channel (BPplc) to share its efforts of the cleanup. Below is the latest video that BP has uploaded, explaining what is now being done to remedy the problem.
We leave you with one more BP oil spill parody video. In this video BP Public Relations David Winthrop, attempts to put a positive spin on the disaster. Ultimately realizing that doing this, might be over his head.
Comedy can be a great way to get a message across or to cope with difficult situations. There will always be problems in the world. There will always be situations to get worked up over. But for helping to disperse the frustration, like BP disperses oil, we give these parody videos a…
Oneupweb Review: Thumbs Up