Oneupweb Reviews: Chimney Intruder and a Real Double Rainbow
'Twas the day before Christmas (eve), when all through the office,
Employees were working, helping consumers find a last minute purchase,
The Christmas cards were hung on the frosty window with care,
Their warm holiday greetings for all to share.
The office dogs were nestled, Fritter snug in her coat,
And only one blog had yet to be wrote.
And Leah with her hot chocolate, and I with my tea,
Decided that the writing was up to me.
When on YouTube there arose such a clatter,
I navigated to the video sharing site to see what was the matter.
For those of you who know how the rest of the poem goes, let me save you some heartbreak. It wasn't a right jolly old elf. It was the star of the Bed Intruder song himself, Antoine Dodson.
And that's not all that's got people talking. Apparently a real double rainbow was sighted in Los Angeles. According to Mashable, people went crazy on Twitter: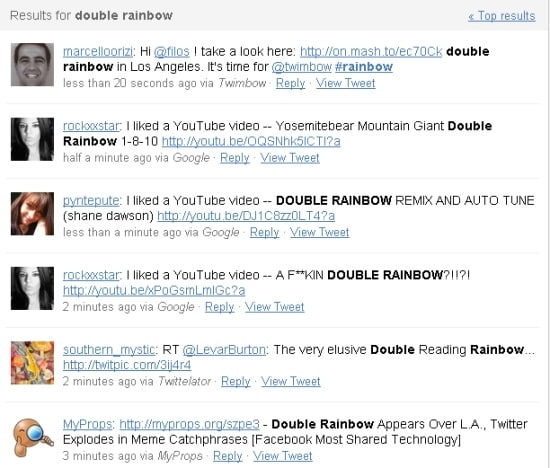 Here's an image of the actual double rainbow: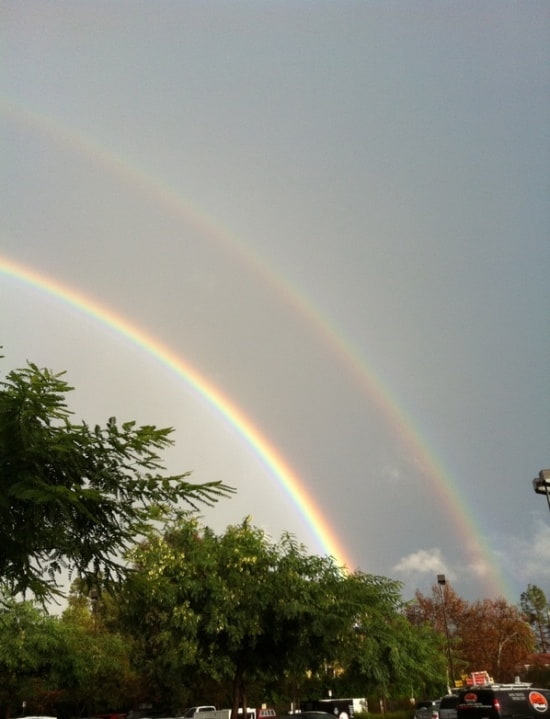 So on this Christmas eve, eve, while we are not quite sure what to think of the Chimney Intruder song, we give the real double rainbow a….
Oneupweb Reviews: Thumbs Up!
So as we log off our computers, looking for a sweet treat,
We hope you all spread the joy of the real double rainbow to all you meet.