Oneupweb Reviews: Evernote
Evernote is a digital organization tool, and has steadily become very popular, recently reaching three million users. To get to know Evernote better.
At first glance Evernote's interface seems very clean and simple. Creating a note to remember to feed and walk the dogs was very easy to do. But the real power of Evernote is the ability to use it on all of your devices. You can download and install the desktop application, or you can install the app on your phone. Now wherever you go you can upload your to do list to one place for later viewing.
Another great feature of Evernote is the Web Clipper with Quicknote. With this tool installed on your browser you will be able to select certain content and easily import it into your Evernote dashboard.
Evernote's ability to concisely organize content has made it a favorite amongst tech savvy users. Whether you need to remember to buy that pair of shoes or organize your daily routine , we recommend adding Evernote to your to do list.
Oneupweb Review: Thumbs Up
Up Next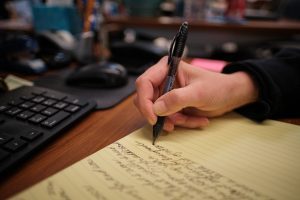 As content creators, we're continuously building content (for our agency and for our clients) to best meet the needs of potential and existing customers. While meeting those needs is important to us, the ultimate goal of content creation is always to drive leads and sales. Gated content is a valuable part of many marketing strategies,...