Oneupweb Reviews: Facebook's Homepage Redesign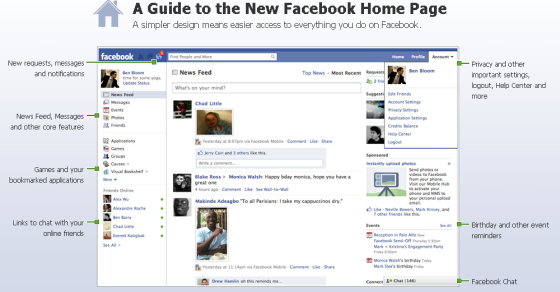 A few weeks ago Facebook released its new homepage redesign. The new design sports a cleaner, more intuitive homepage, and a whole slew of reorganized features.  While the changes have been difficult for many to get used to, new Facebook users will most likely have an easier time with the interface.


One of the big changes I noticed was with the organization of the photos. Now you can view all of your friend's photos by scrolling through a randomly generated photo page. Your videos are now under the photo section as well.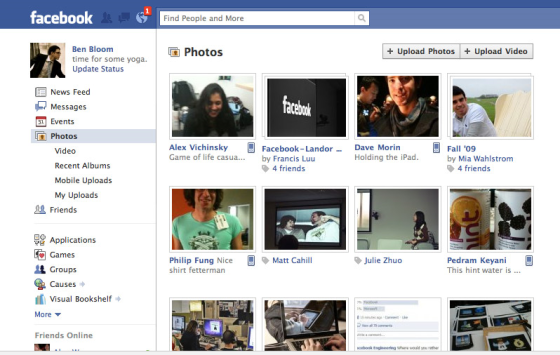 You can also see who's online on the left side of your browser, and open a chat window from there.
But the most important change, in terms of business pages, is the Homepage feeds. Now you have a "Top News" and a "Most Recent" feed.

The difference between the two is that "Top News" aggregates the most interesting content that your friends are posting, while the "Most Recent" filter shows you all the actions your friends are making in real-time.
You can edit this feed by scrolling to the bottom and clicking edit, or you can rely on Facebook's algorithm to determine what shows up in your feed. I'm not sure why anyone would want Facebook to choose what shows up in their feed if they had a choice, but by default this is what happens. If a user selects "Most Recent" then from now on this will be their default home page stream.
What does this mean for pages? Well if a user doesn't know any better they might leave their home page stream set with the default settings. These setting could filter your post out; however this was the same way the old home page feed worked as well.
All in all the features of Facebook haven't change that much. Other than photos and the top navigation bar, this update was more of an organizational update.  The question is, thumbs up or thumbs down.
Official Oneupweb Review: Oneup-Thumbs-Up
Facebook's has to be careful that is doesn't make too many changes too fast. It takes time for people to accept change, whether that change is positive or not. But that aside, the changes Facebook has made will allow users new to the site a more intuitive user experience.
Are you a fan of the redesign or do you dream of the good old days? Let us know what you think!