Oneupweb Reviews: Facebook Improves Page Suggest, Insights and Photos
Alas, it has been a few days since my last review. It saddens me that you and I haven't had a chance to interact, almost as much as it saddens me that I have yet to review "The Social Network" movie. Mostly because I haven't seen it yet, which being on the social media team,  is pretty close to the unforgivable sin (i.e. deleting your Facebook account).
But don't worry readers—soon both problems will be remedied. I will see "The Social Network" and review it thoroughly, and the other problem is being remedied right now—this week's review!
Since it has been a few days since our last review, let's briefly cover some recent Facebook updates.
1. Add a Personal Message to Page Suggestions
It looks like Facebook is helping fans share pages with friends by allowing them to add a personal message to the page suggestion.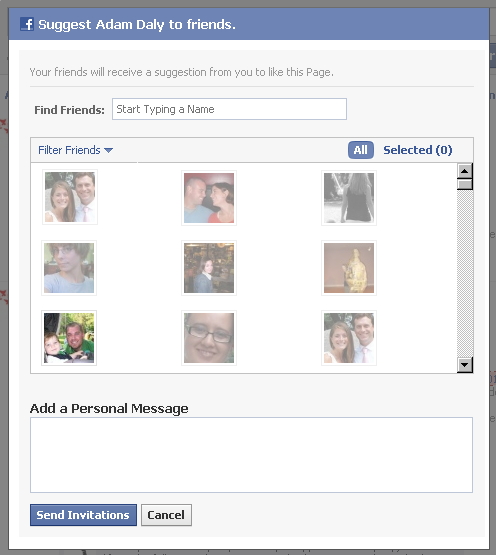 Last week Facebook released a new Page Browser that allows fans to find pages more easily.
2. Facebook Improves Insights for Pages
While checking out the insights for pages, I noticed that Facebook has made some improvements to the downloadable spreadsheet. Facebook has added a few new columns with very valuable information for businesses. They've added daily active users, monthly active users, daily new likes, daily unlikes, total likes, daily Facebook user page view count, daily Facebook user count, daily stream impressions, daily likes and comments on page content, daily discussion posts, daily wall posts, and daily video posts.
3. Facebook Improves Photos
Facebook recently added higher resolutions to photos: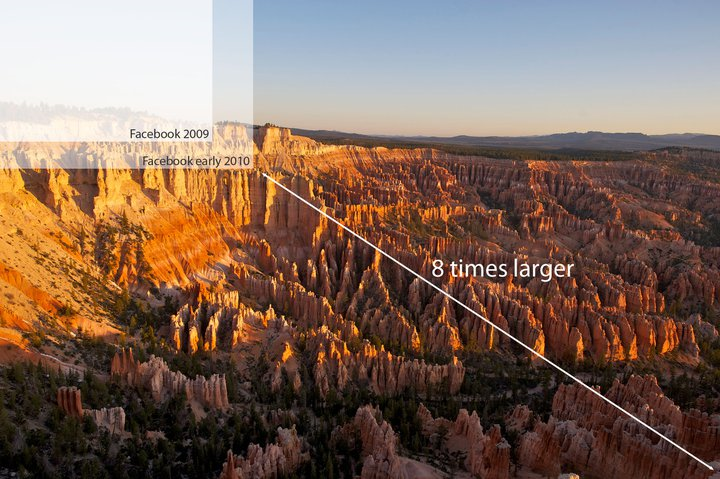 An improved photo viewer: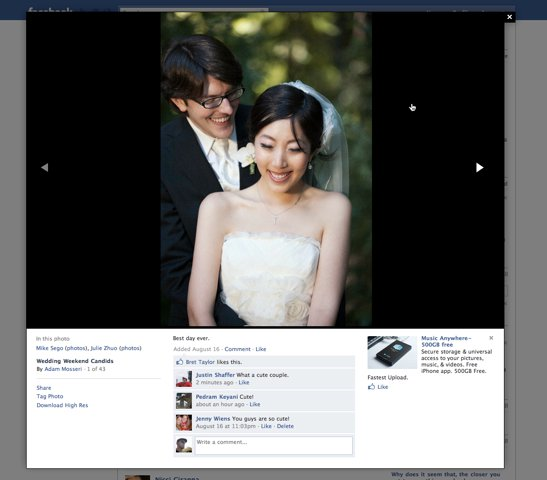 And easier tagging and uploading: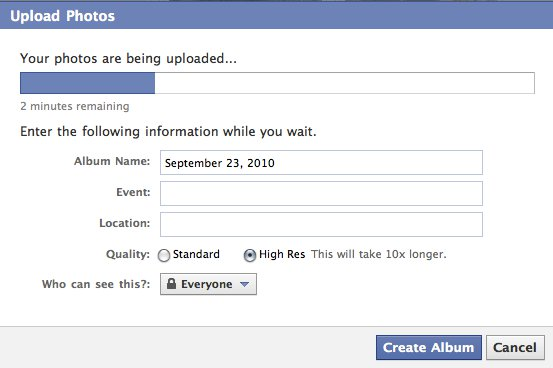 Facebook is improving in leaps and bounds. And, at times, it's a full time job just trying to keep up with the improvements. But at least with the updates mentioned above, they are improvements (at least I think they are).
Oneupweb Reviews: Thumbs Up
But what are your thoughts? Even though they are newer, have you had chance to test out the features? If you have, what do you think about them? Let me know in the comments below!