Oneupweb Reviews: Facebook Page Content in Google Real-Time Search Results
Google's real-time search has been implemented for a couple months now but as of today this feature will include Facebook Page status updates in search results, as well as content from MySpace, FriendFeed, Jaiku and Identi.ca.
Today we will introduce you to Google real-time search and review the newly added status updates from Facebook Pages.
If you are unfamiliar with Google's real-time search, it's basically search results that include content pulled from sites such as Twitter, FriendFeed, and now Facebook, as well as headlines from news sites and blog posts published just seconds before. This means the search results represent "real time," more so than a website that is only updated once a month.
In order to view these real-time search results you will need to take a few steps.
First, go to Google and type in your desired search term: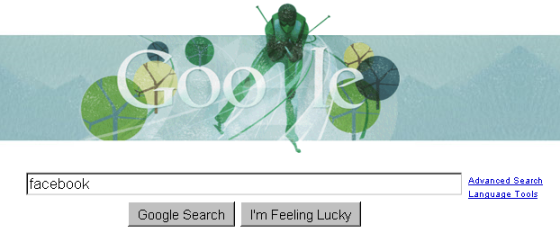 When you receive your search results click + Show options…

Next, select Latest under Any time and you will begin to see real-time search results.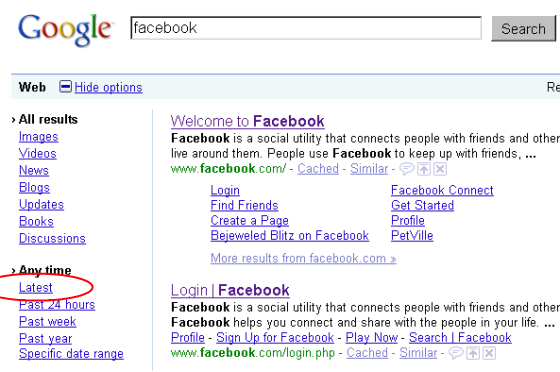 As you can see below you will get search results from Facebook as they become available.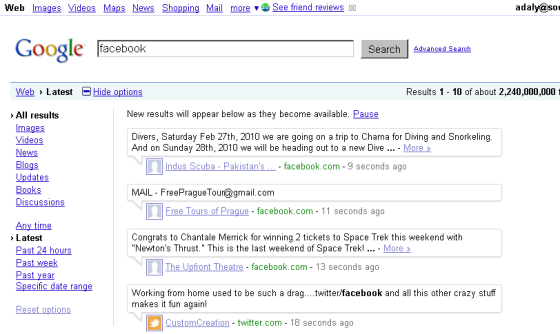 Official Oneupweb Review: Oneup-Thumbs-Up
If you are an information addict like most of us at Oneupweb then you will love this feature. And since Google is now including content from Facebook, MySpace and other social networks, this feature just became a whole lot more comprehensive. Choose any subject you're interested in and from there you can keep up on what's happening in real time.