Oneupweb Reviews: 0.Facebook.com – Free Mobile Facebook
Yesterday Facebook launched its new mobile site: 0.Facebook.com. What was wrong with m.facebook.com? Well nothing really, except you have to pay for a data plan to have access to it. Now with 0.Facebook.com you pay… zero.
Because of its collaboration with mobile operators, Facebook is able to offer the use of the site for free. However, if you choose to view a photo or leave to another site, then standard data charges apply.
Here's a screen shot of the new look of 0.facebook.com.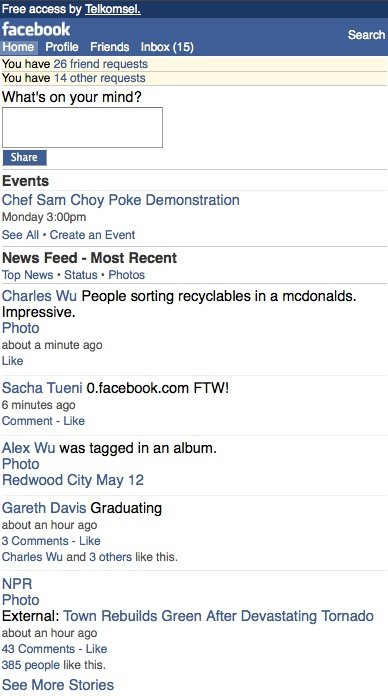 Facebook's blog states that the social network is launching its new mobile site in partnership with more than 50 mobile operators around the world. Here is a list below: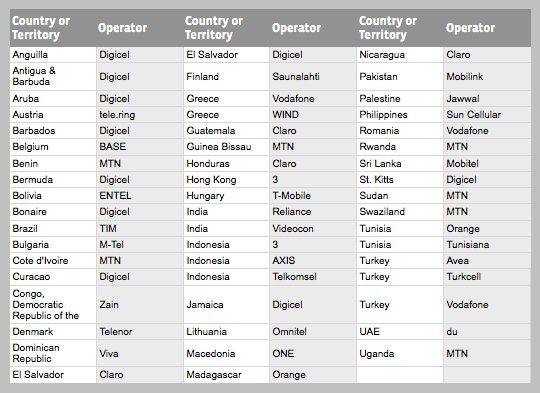 So there are two downsides to this new mobile platform. For one thing it's not available in the U.S. or Canada. The other is that you can't view or upload photos, unless you want to pay the standard data plan fees.
There's no question that Facebook is expanding worldwide at an incredible rate, with India being only second to the United States in traffic.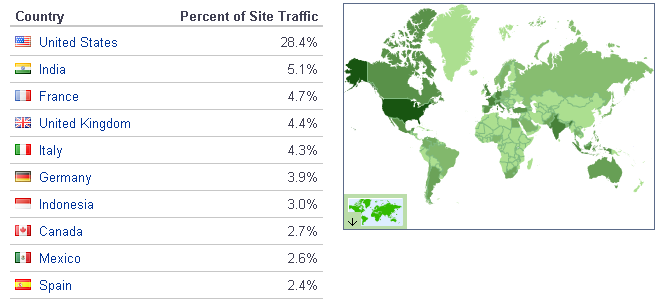 Oneupweb Review: Thumbs sideways
This sounds like a nice way to quickly and freely use Facebook on a mobile device; however, we North Americans can't help but feel a little left out.