Oneupweb Reviews: Fun Friday – IRON BABY, Dog Surprises Officer, and Nike's Write the Future
Today is Fun Friday and in Oneupweb fashion we've picked out our favorite hilarious/entertaining videos from the week.
First up is an ode to Iron Man 2 (which was a great movie by the way). I can' t imagine a baby having all the power of the Iron Man suit. Which is exactly why Patrick Boivin, a French Canadian autodidact director, created IRON BABY.
Patrick started by drawing comic books 15 years ago, and quickly discovered that it was faster to tell a story with video. Then he gradually became a movie maker. He has created commercials for Google and many other great short videos. Check them out on his YouTube channel. Patrick Boivin's YouTube Channel
Oneupweb Review: Thumbs Up
Are there any videos we missed? Let us know your favorite by leaving a comment below.
Up Next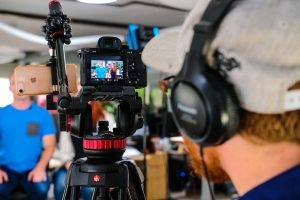 With so many avenues to market your business, determining which will garner the most ROI can be overwhelming. As you're debating where to allocate your marketing spend, do not overlook video marketing. Here are some initial reasons: Video marketing works – plain and simple. Video display ads have been found to earn 480% more clickthroughs...