Oneupweb Reviews: Google Stars
Have you ever wished you could reach out into the search universe, grab your favorite sites, and easily organize them for later viewing? The people at Google thought you might say yes, and that's why they created stars.
Yesterday Google announced that in the next few days it would be releasing stars, which the search engine touts as a new way to make search more relevant and fun. Today let's take a look at Google's latest release to see if it soars, or goes super nova.
According to yesterday's post on the Official Google Blog:
"With stars, you can simply click the star marker on any search result or map and the next time you perform a search, that item will appear in a special list right at the top of your results when relevant. That means if you star the official websites for your favorite football teams, you might see those results right at the top of your next search for [nfl]. Here's what the new 'Starred results' feature looks like:"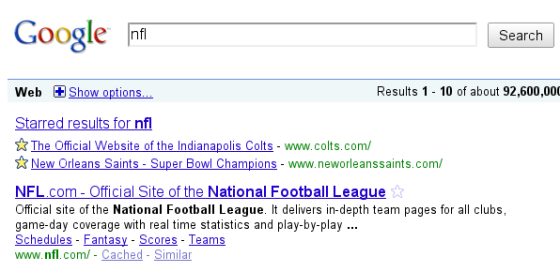 Are Google stars really necessary? Adding a site to your favorites, or bookmarking, is obviously something you can already do to save the sites you like best for easy recall. You can even display your favorite sites on a browser toolbar, and it's located much higher up than Google stars. (Maybe they should have called them satellites instead.) And you can do both of these without having to be logged into your Google account, like you do with stars.
Official Oneupweb Review:Oneup-Thumbs-Sideways
I won't give this feature a thumbs down because I appreciate a clean browser interface, and you could replace your bookmarks toolbar with stars. Once you get too many bookmarks, they can be difficult to keep track of, or easily forgotten. But with stars, these forgotten bookmarks will be at the top of your search results.
Up Next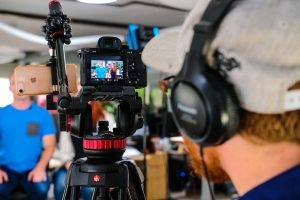 With so many avenues to market your business, determining which will garner the most ROI can be overwhelming. As you're debating where to allocate your marketing spend, do not overlook video marketing. Here are some initial reasons: Video marketing works – plain and simple. Video display ads have been found to earn 480% more clickthroughs...