Oneupweb Reviews: Improved Facebook Privacy Controls
It's been a crazy few weeks for Facebook. With the outbreak of angry users over Facebook sharing information with advertisers (without obvious consent), Facebook was forced to re-examine its privacy controls. It started with Facebook's introduction of Social Plugins. Instead of the traditional opt-in method, Facebook chose to assume users would want this, and only offered a buried opt-out option. To remedy the privacy control confusion, Facebook has created a simple walk-through of its privacy controls. Let's take a look!
The first thing that you will see is a drop-down module mentioning the privacy controls and asking if you would like to know more.
Next, if you click "Learn more", you will see an overview of the privacy settings page and an explanation of each section.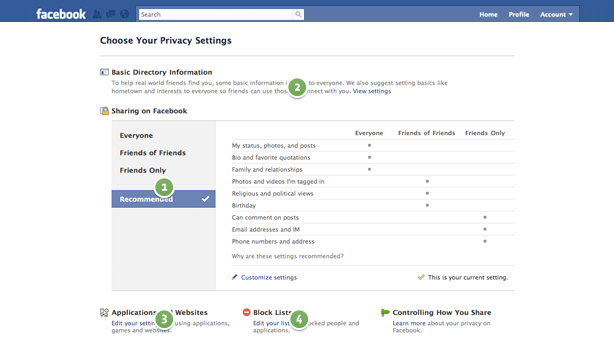 1. Sharing on Facebook: This section controls who can see all the content you post on a day-to-day basis (such as status updates, photos and videos).
2. Basic Directory Information: This section includes information about you. Information like your name, profile picture, and networks.
3. Applications and Websites: This section controls what information is shared with websites and applications, including search engines
4. Block Lists: This section lets you block people from interacting with you or seeing your information on Facebook.
Social Plugins:
"Buttons and boxes containing Facebook content may appear on other websites to create more social experiences for you. The sites you're visiting receive none of your information. The content in these social plugins comes directly from Facebook. If you click "Like" or make a comment using a social plugin, your activity will be published on Facebook and shown to your Facebook friends who see a plugin on the same site. The things you like may also appear on your profile (you can control this in Basic Directory Information)."
Below is the Basic Directory Information page. Here you can customize what people can and cannot see.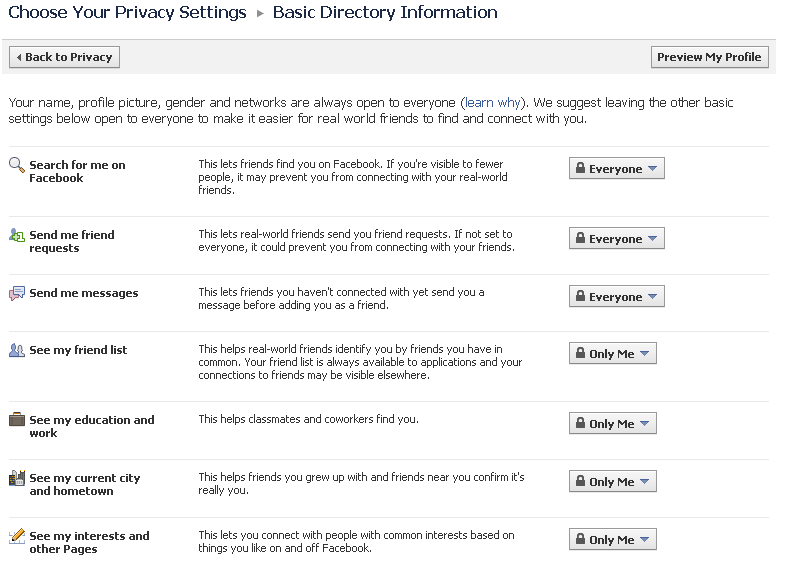 Instant Personalization:
Some select partner sites may access your information to personalize your experience as soon as you arrive, but only information that's already visible to everyone. You can turn off instant personalization for specific sites or you can turn it off completely from the Applications and Websites page. This will prevent these partners from receiving your information through instant personalization, including what's visible to everyone.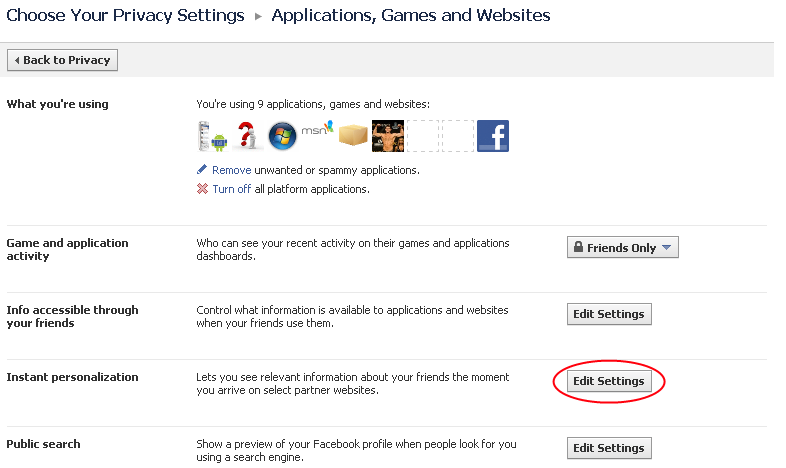 If you would like to opt-out of instant personalization click "Edit Settings" as seen above. Then you will be taken to the page below, where you can uncheck the "Enable instant personalization on partner websites" box.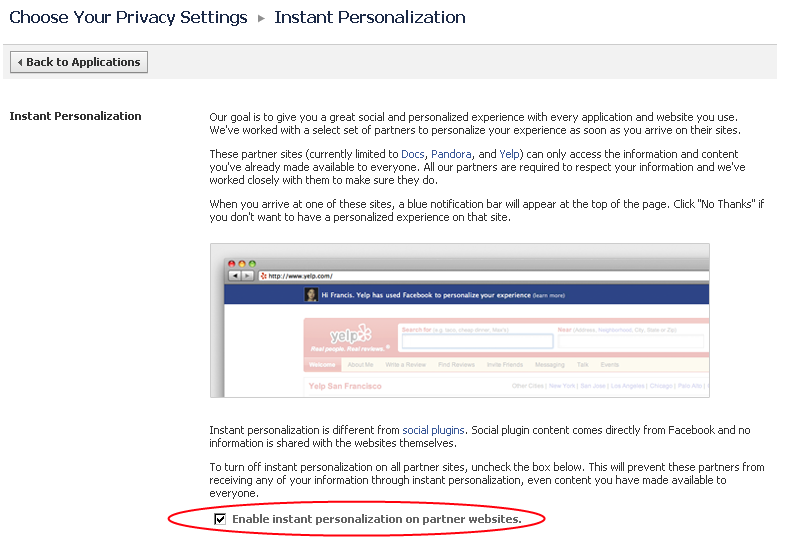 This all seems like an awful lot of work to keep your information private. If you're at the point where you are going through all these steps to customize your privacy, you might just need to evaluate whether or not Facebook is for you. Facebook is all about sharing, and if you're not sharing then you and Facebook might not be a match made in social heaven.
It's also worth noting that Facebook privacy controls haven't changed at all since the "uproar" from users. Facebook simply created a walk-through of its privacy controls. Which, if this would have been done in the first place, users may not have been inclined to leave Facebook.
Onupweb Review: Thumbs Up
It's a straightforward walk-through of Facebook's privacy controls.