Oneupweb Reviews: Judgment Day – The New Digg
"Something wonderful has happened…YOUR COMPUTER IS ALIVE!" This was the message I received from our childhood computer after inserting a floppy disk that contained a computer virus. All I could picture were images of Terminator 2 robots coming to kill me! I was so scared that I took the disk out into our backyard and smashed it with a rock until it was dead. After my dad — the computer whiz — came home, I told him about the computer's attempt to gain self-awareness and kill me. I don't ever remember him laughing so hard. It was then that I realized the only danger I was in was being made fun of for the rest of my life.
But that was another time — long ago. It was before the World Wide Web, before Wikipedia and before kids knew they could sue their parents for emotional abuse (you're safe dad).
Now we have sites like Digg.com that we can go to and learn about the top voted content all over the web. And today, Digg just got an upgrade!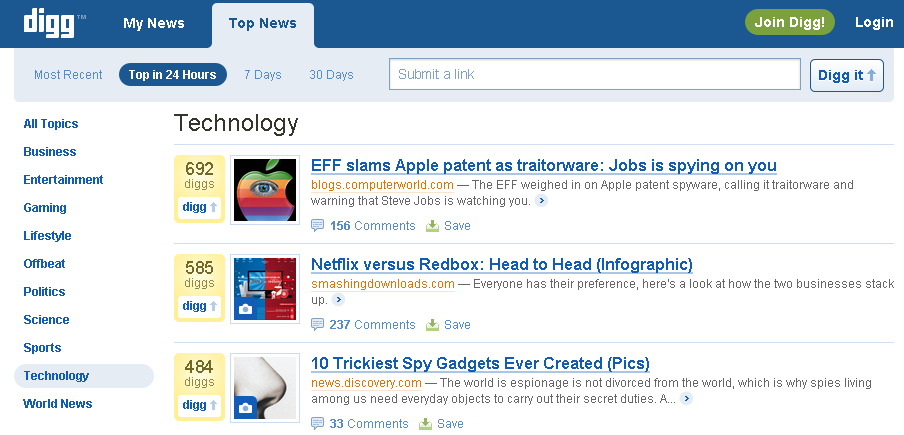 The first change you'll notice (besides the blue theme) is the sign-up process. You'll be encouraged to connect social networks like Facebook to your Digg account. The reason for this is that the new Digg will list the top stories that have been Dugg by your friends. Giving you news that only you and your friends care about.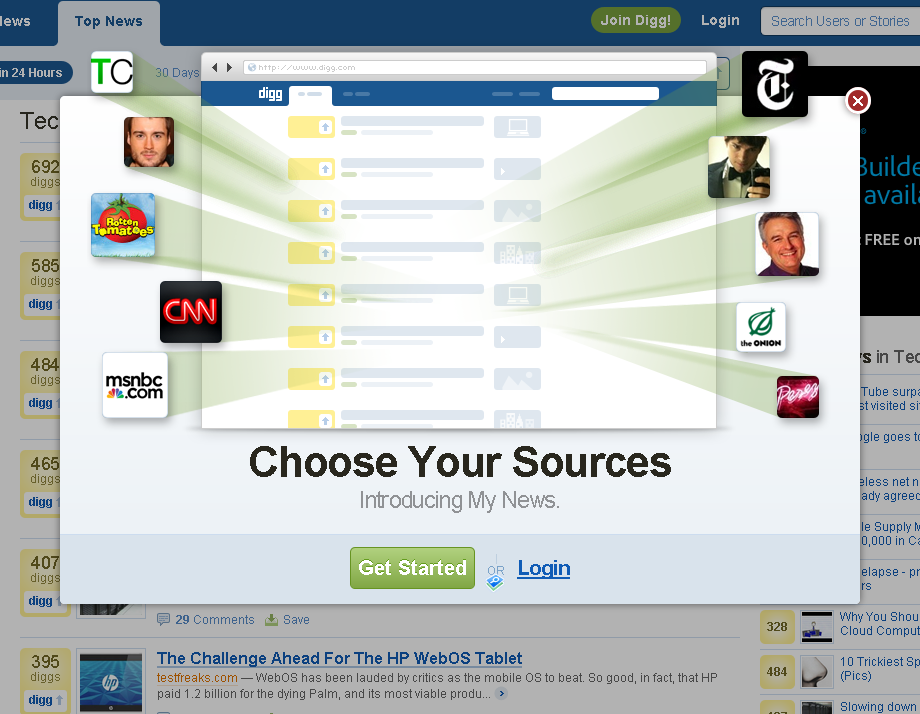 But this is only an add-on to the "normal" Digg experience. You can still access the old style Digg feed by clicking "Top News" at the top left of the page.
The submission process also has a few improvements. Most notably, Digg now pulls thumbnail images from the links you submit, similar to Facebook.

Oneupweb Reviews: Thumbs Up!
In case you haven't noticed, the world is going social. Digg understands this and has made the adjustments to keep pace with Facebook, Twitter and other social services. Semantic web, social revolutions… call it what you will. It's here and it's here to stay. Need some social help (of the inter-web kind)? Check out Oneupweb's Award Winning Services.
Up Next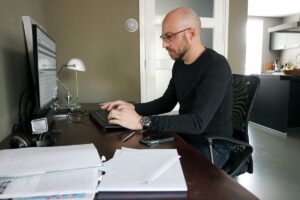 Blogs are an incredible tool for building brand awareness and even driving sales. The best way to get long-term benefits from your business's blog posts is to prioritize SEO and thorough topic planning. Here are the basics and the detailed logistics to know.   The Basics 1. Choose effective topics. Successful content marketing requires creating...