Oneupweb Reviews: Kickball App Puts Foursquare On the Map
If you like Bing's integration of Foursquare, you're going to love Kickball.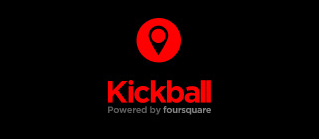 This iPhone app integrates maps into the Foursquare experience as seen below: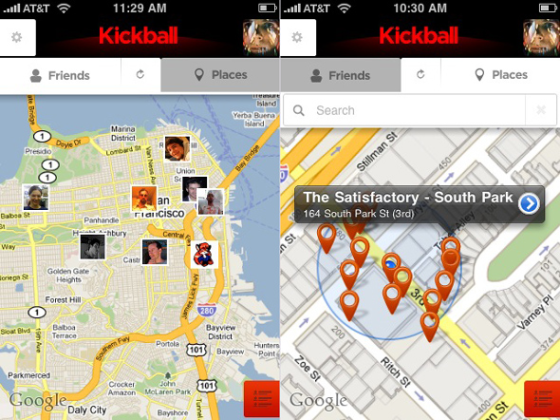 With Kickball you still have many of the features the official Foursquare iPhone app has like badges, check-ins, and the list view that shows your friend's statuses. You can toggle between this traditional list view and the friends/places maps view.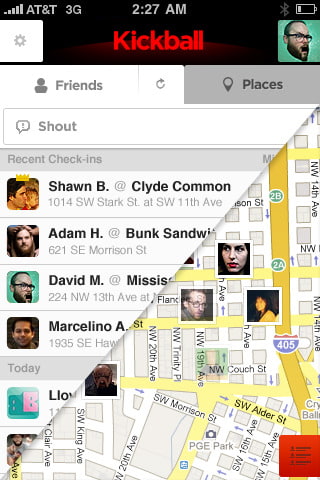 Kickball features the ability to upload photos to individual venues. You'll receive push notifications when friends upload photos of their favorite places.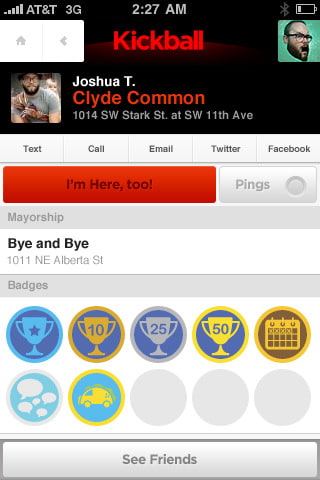 If you are sitting right next to your friend, and they check in, you can press I'm Here, too! letting them know that your are in the same venue. Of course you could always turn to them and say, "I'm here too!" but this method is so last year.
What's not to like about this app? It takes a location services and puts it on the map, literally. And according to Gorlochs the company that developed the app, they have big plans for Kickball.
However, this is only the beginning for Kickball! Upcoming versions will include the following: Quick Check-in, enhanced Twitter integration with photos, new badges, Gowalla & Brightkite integration, and "King of the Hood."
We would like to see all location services integrate some kind of mapping feature. After using Kickball for a while it's hard to believe you ever got by using Foursquare without it.
Oneupweb Official Review: Thumbs Up
Up Next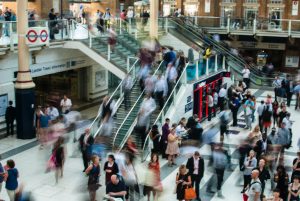 When you've worked in marketing for a couple of decades, you've surfed hundreds of waves of change in digital marketing. Through it all, these have been the top digital marketing FAQs we hear at Oneupweb. Cruise our answers to these marketing questions, and feel free to ask us something directly. Who should I be marketing...