Oneupweb Reviews: LinkedIn Twitter Upgrade
For a long time, LinkedIn was viewed as somewhat useless. Once you set-up a profile, what then?
So is LinkedIn useless? Well not anymore. LinkedIn has recently added a Follow Company Feature, and announced yesterday a major upgrade to its Tweets Application.
Once logged-in, install the Tweets Application by clicking 'Add Application.'
Next you'll be given a couple of settings options – choose your preference, and Voila! Now you can view your Twitter account from your LinkedIn profile. Here's what it looks like: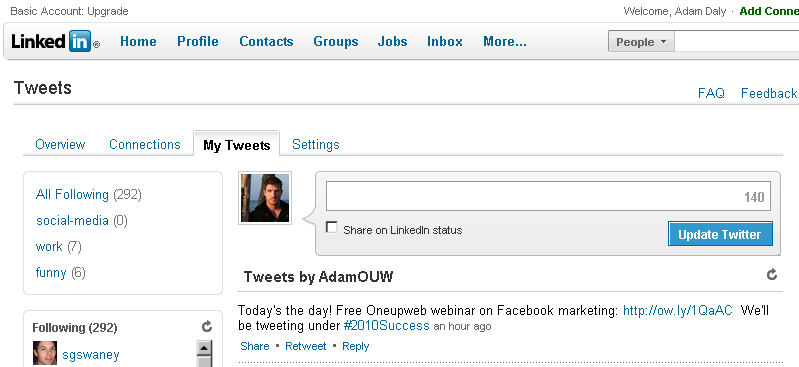 You can send tweets, share links, and see all the people you are following. The social networking site also recommends your LinkedIn Connections who have Twitter accounts that you might want to follow.
The Tweets Application makes LinkedIn that much more useful for people looking to network, whether that be for business or personal reasons. Now you can take care of your social networking updates under one network (minus Facebook of course.)
Oneupweb Review: Thumbs Up
Up Next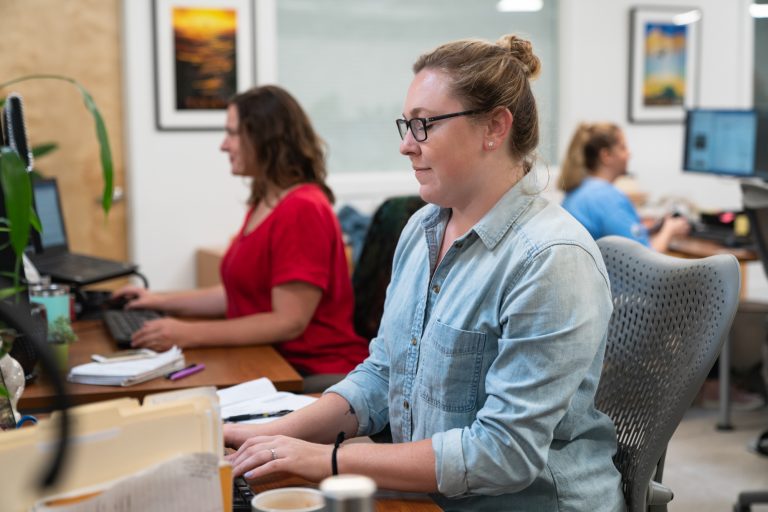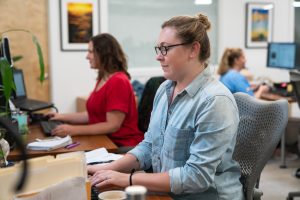 Oneupweb seeks a bright, highly motivated, strategic and experienced Sr. SEO Project Manager to join our growing SEO team. This is a highly visible role that requires you to be resourceful, creative and persistent for the betterment of the clients we serve. The ideal candidate is an expert in Google Analytics and Semrush, as well...