Oneupweb Reviews: Old Spice Ads Get Personal
Remember when Old Spice was a picture of a old guy on a sailboat in a cardigan sailing into the sunset? I recall my grandfather using Old Spice, and that made sense, after all it was called Old Spice (he he, love you grandpa).
Here's an ad I found created by Old Spice back in the day.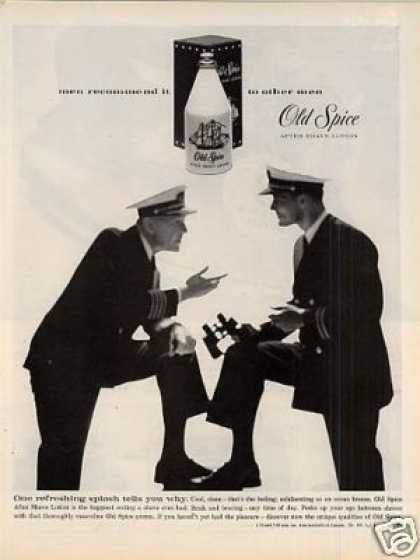 Then a few years ago, the Old Spice brand took a new direction with the legendary Bruce Campbell.
After that Terry Crews:
Now we have Isaiah Mustafa who has made famous the line, "Look at your man, now back to me."
Even more interesting is that he (Old Spice) is now personally responding to famous people and not-so-famous people's tweets with video responses on YouTube. Here are a few below from yesterday:
Re: @TheEllenShow | Old Spice

Re: Tarteviant | Old Spice
Re: Perez Hilton | Old Spice
I only wish that more brands would get creative like this. Think about it, if Old Spice, a deodorant company… (let that sink in for a minute) can make videos that are both entertaining and promotional, why can't your brand or company?
Look at your brand, now look to me. Back at your brand, now back to me. Do you wish this was your brand? Well unfortunately it's not your brand, but it could be.
Contact our social media experts. Seriously, they're good. And they can help you to create successful social media campaigns. Ahoy!
Oneupweb Review: Thumbs Up