Oneupweb Reviews: PLANCAST
PLANCAST is a service for sharing your upcoming plans with friends, and has been referred to as a social calendar.
Once you login, your Twitter or Facebook account info is imported to your PLANCAST profile. And because of this, setup time is quite short.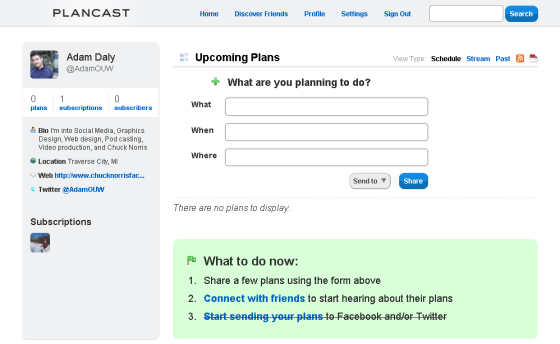 If you want to discover friends who may be using PLANCAST, click Discover Friends. Based on your Twitter following, friends from Facebook, or email contacts PLANCAST will show you who is using the service. From there you can subscribe to feeds, and next time plans are submitted to those feeds, you will be notified.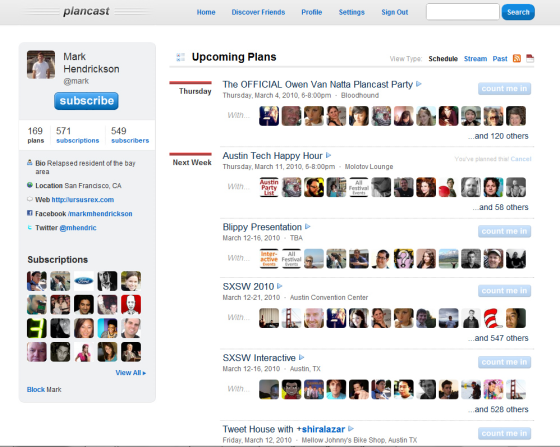 Above is an example of what your own PLANCAST home page could look like. And of course once you create your plan, you can choose to share it across other social networks.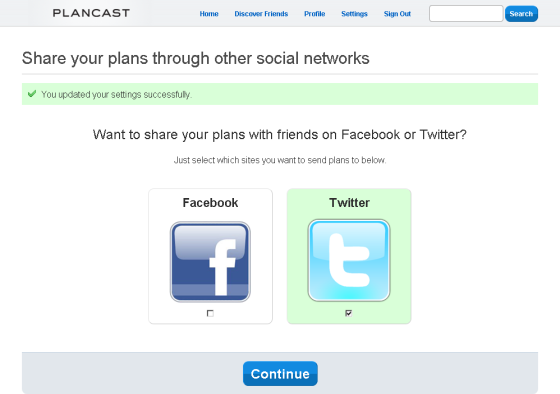 I think PLANCAST can be utilized in many ways for personal or businesses use. For personal use users could let their friends know what they're up to, find out what their friends are doing, or plan a big event or party. Businesses could promote their own events through the user base already on PLANCAST. Or they could even track popular trends in local areas or abroad.
PLANCAST is a great way to keep track of your plans and share them with friends. For that we give it an…
Official Oneupweb Review: Thumbs Up
But the future of PLANCAST is unsure. With juggernauts like Facebook and Twitter casting a shadow on the social landscape, the question is, will people use PLANCAST? Especially when most of their friends are using other, more well known, social networks. What do you think? Does PLANCAST have a place in the social landscape?