Oneupweb Reviews: Skittles Experience the Rainbow Marketing Strategy
Skittles is one brand that we like to keep an eye on. The rainbow candy's creators seem to have a good grasp on social media and cutting edge marketing techniques. It helps that the nature of their product allows them to create some unusual marketing campaigns. Today, let's dive into the marketing angle Skittles has taken now.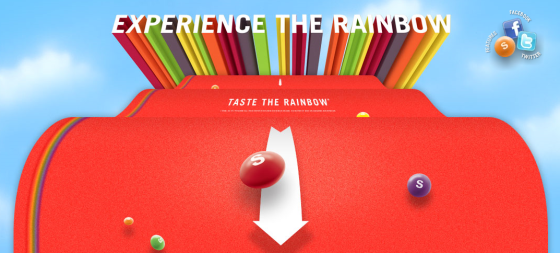 You never know what to expect when you type in the URL www.skittles.com. A few months ago you would have been directed to the Wikipedia page for Skittles. But today we had a chance to "Experience the Rainbow," and what an experience it was.
Not only was I encouraged to "Taste the Rainbow" as you might expect, but also to (and I quote), "Lace the Train Slow."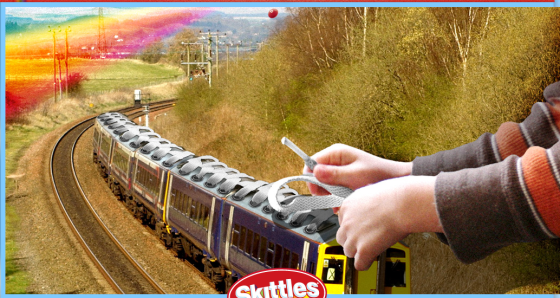 The play on words didn't stop there. There's "Trace the Vain Bro," "Encase the Faint Glow," and "Chase the Vain Crow" to name a few.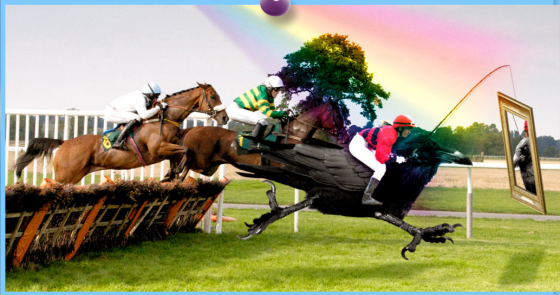 It appears that Skittles has created these entertaining bits of content for users to share via social media. Skittles understands that having your customers help sell your product is the new business model. That's because the use of search engines is waning in comparison to social search. Just last night I had a Facebook friend ask if anyone had ever ordered prescription glasses online. I told her yes, gave her the site URL, and now she plans on purchasing glasses there. People trust product recommendations from people within their social circle far more than from anywhere else.
To review the Skittles website alone would be shortsighted. And the pieces of content kind of freak me out. For example, this badly Photoshoped astronaut clown brings up some mixed emotions. (Primarily, my childhood fear of clowns and love for space exploration.)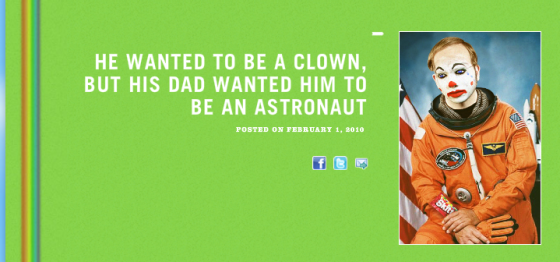 By the time I was done scrolling through the Skittles site I wasn't sure what to think. And as I scrolled, I realized you can't reach the end of the site… just like a rainbow.
Instead of reviewing the website itself, let's give our assessment of the overall Skittles marketing strategy:
Official Oneupweb Review: Oneup-Thumbs-Up
By observing online trends and planning accordingly, Skittles is a brand that understands where digital marketing is going.
One trend we've seen is that traditional search engines are being used less and less, and social networks more and more. Just a few weeks ago Facebook flew by Yahoo in total number of unique visitors reported. Google even created its own social networking tool recently, Google Buzz, to get in on the action. Like Wayne Gretzky pointed out, you have to skate to where the puck is going, not where it's at. And search is, and has been, going social.
Observing these trends, we here at Oneupweb say, "Follow the Trends Bro." It's time to experience the rainbow.