Oneupweb Reviews: Social Media & the 2010 World Cup
The FIFA World Cup is one of the most watched events in the world. Though soccer (or football as it's known outside the USA) is only recently catching on in the United States, it is one of the most popular sports around the rest of the globe. It's no wonder that the 2010 World Cup, taking place right now in South Africa, has caught the social media bug. It's not uncommon these days for promoters of large events to utilize social media. Both the 2010 Winter Olympic Games and MTV Movie Awards were integrated with social media marketing campaigns.
Here are a few ways to stay connected with what's going on in the 2010 World Cup.
There are several World Cup News feeds. You can subscribe to the latest news, interviews, photos, and videos. You can even follow individual team news, photos, and videos.
Twitter has created a World Cup 2010 page to encapsulate every second of the world game action.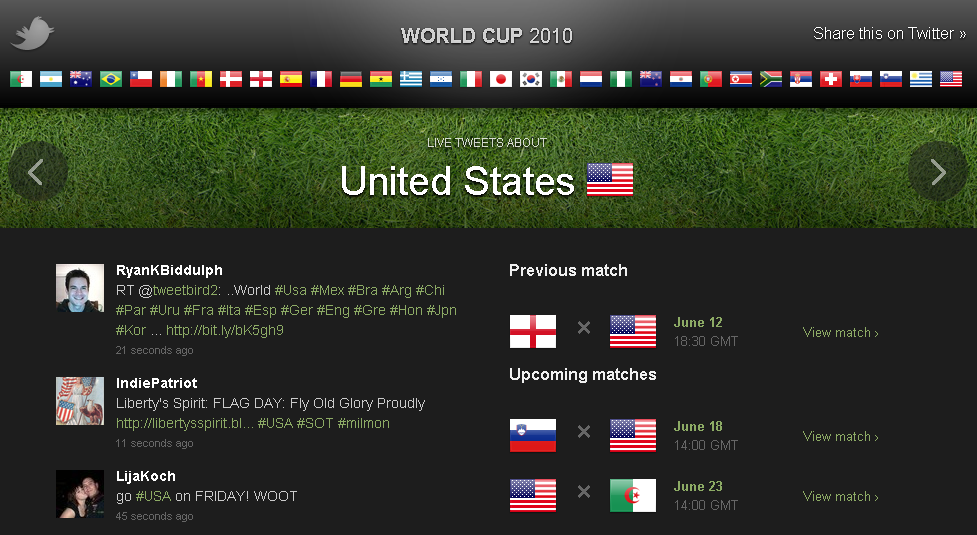 Click on a flag to select a country and view only tweets pertaining to that country's hash tag. The feed you see in the screenshot above is tracking the hash tag #USA, which doesn't always apply to the World Cup, but can be helpful if you're looking to chat with people from your country. If you click on "View Match" on the far right of the page you can see tweets from both competing countries.
Though YouTube didn't create a separate page specifically for the World Cup, ESPN's YouTube Channel has done a decent job of covering the news from South Africa.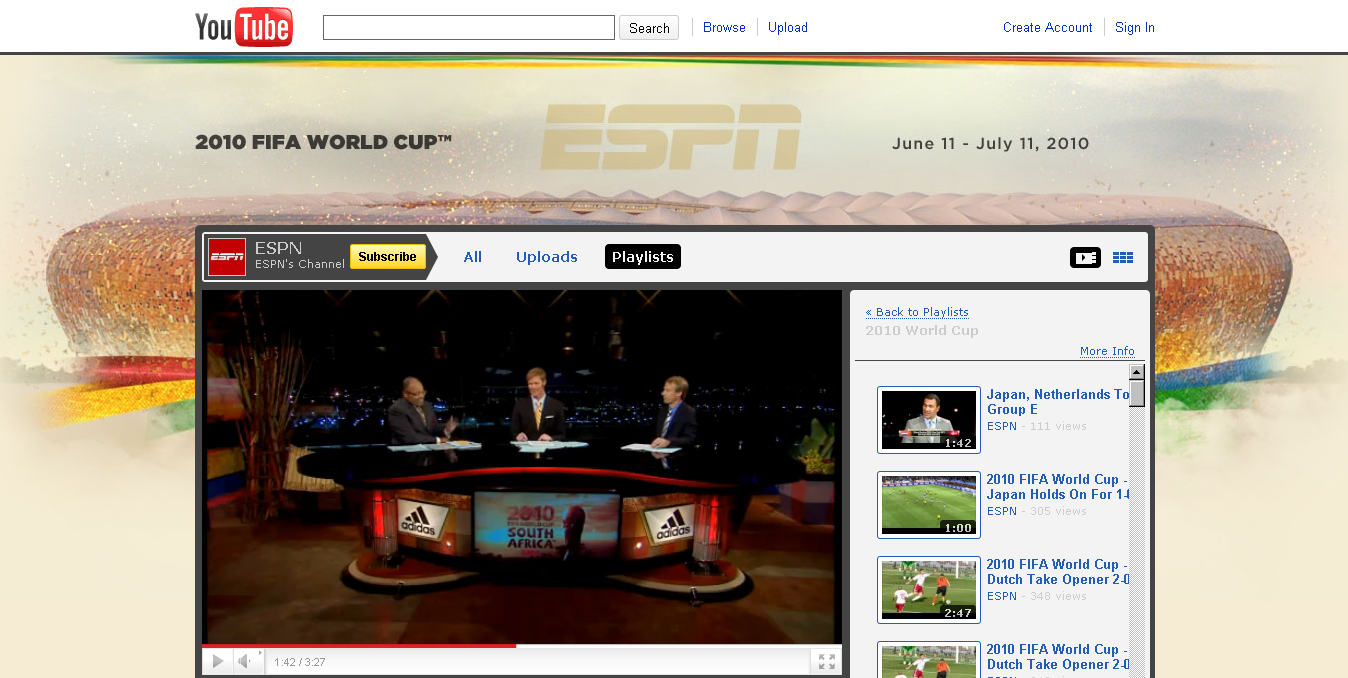 However, in my opinion the social media integration for the World Cup has been disappointing. I haven't seen any creative innovations like the Olympic Tracker, or the MTV Movie Awards Tweet Tracker. All in all, the FIFA's social media integration is pretty basic. RSS feeds and… that's about it. Everything else was created by parties outside of the World Cup Committee. At the very least, I would like to see Facebook's Like button under World Cup photos, videos and articles. You can click on the share button located on the World Cup's home page but, again, basic integration would be nice.
Oneupweb Review: Thumbs Down
For being one of the most popular events in the world, this really should have had more social media integration. I can think of a dozen different ways that the 2010 World Cup could be spread virally through the web. Perhaps they felt soccer was already popular enough, but I really have no idea why more wasn't done.