Oneupweb Reviews: The Hotlist
The Hotlist.com describes itself as,
"A social aggregator that enables you to find out "what's going on" amongst your friends, within your neighborhood, and around the world. A custom "hotlist" is generated for each user based on who they're friends with and their interests."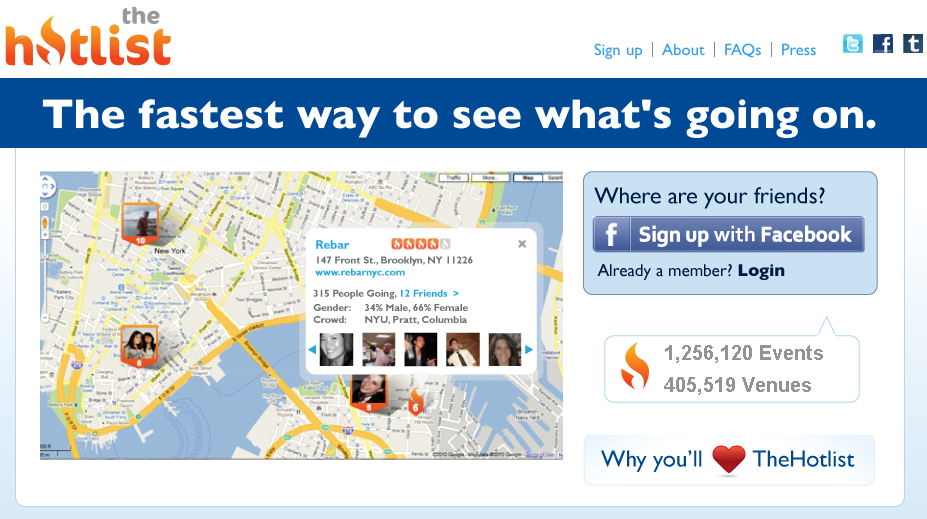 The first thing you need to do is sign up with Facebook so that The Hotlist can pull your information. This allows The Hotlist to customize your location and add events relevant to you.
After you successfully connect, you can add a location and start finding events that you might be interested in. Seen below are events that are listed on Facebook near or in Detroit (the closest location to my own). It appears that only larger cities are available right now, but I'd expect more to be added as the service grows.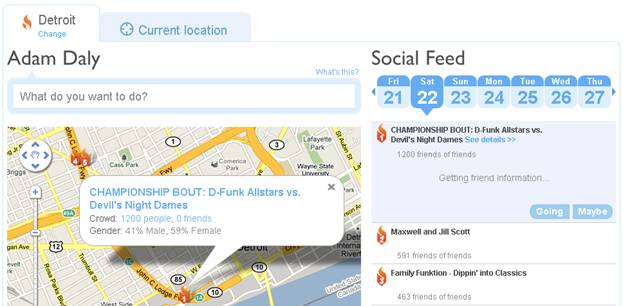 You are given your own calendar to add events to as well as a profile. The nav bar spells everything out plain and simple, and enables you to view friends, places and events. You can also view your profile, favorites and calendar.

Your events will be listed on your profile and you can even post an event by using the "What do you want to do?" planner section, seen below.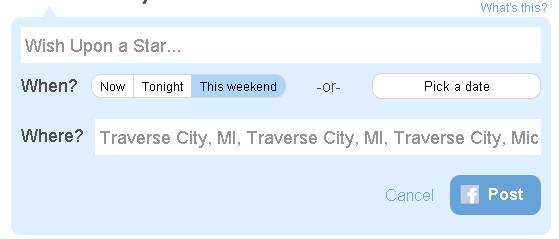 This is a really great idea and a useful way to find out about events in your area. I would like to see more locations added besides larger cities, but this takes time. The Hotlist synchronizes all the privacy settings currently assigned to your Facebook account. So from a privacy standpoint if your Facebook settings are good, you'll be good on The Hotlist as well.
Oneupweb Review: Thumbs Up
I added an event, and at first it did not post to my Facebook Wall. After logging in and out of Facebook, I received a prompt requesting permission for The Hotlist to post to my Wall. You might also need to approve additional permissions before posting events to your Facebook profile via The Hotlist.