Oneupweb Reviews: The New Google
Over the past few weeks you may have noticed a different look and feel to Google's search page. The reason being is that Google has been testing out a new and "improved" look, and today officially launched this new design. Let's take a peek.
Besides the new look – the drop shadow and trademark symbol are no longer on the Google logo, the biggest change that Google has made is the sidebar.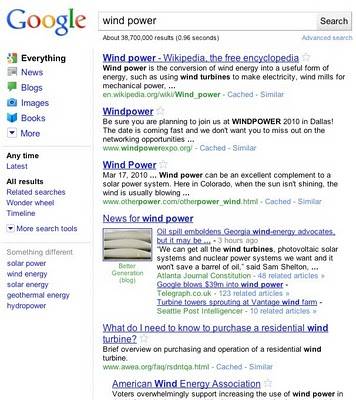 There are several new filter options listed in the navigation. My favorite of these is the Timeline. Users can narrow down search results by specifying a date range.

Although the new look is a little childlike for me, overall the changes are a welcomed way to narrow down and filter search results. It takes time to become accustom to change, but I think users will embrace this new look with open arms.
Oneupweb Review: Thumbs Up