Oneupweb Reviews: The Orno
It's difficult for marketers to spend massive amounts of money on marketing campaigns without knowing what the outcome will be. Will the campaign succeed or will it fail? Wouldn't it be nice to know exactly what was going to happen with your campaign before you spent time and money creating it?
Sounds like I'm talking about going to the future doesn't it? The good people at Orno have created the next best thing to time travel: The Orno.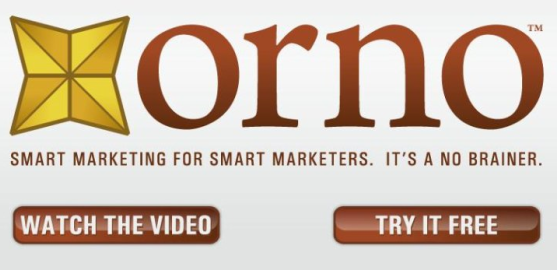 This simple, easy to use application claims it will determine the success of your marketing campaign before you launch it. We contacted Orno and of course they wouldn't reveal exactly how the Orno predicts the success of your campaign. But they did send us this video below that talks about what the Orno does.
On the Orno website it states:
The break-through technology that powers Orno will help you predict the success or belly-smacking failure of your next marketing campaign by drawing on a database powered by more than thirteen years of collective campaign creative, results metrics, neuro-marketing analysis and more. The technology is astounding. And so is the potential for your business. Predict the success of your next campaign with Orno. It's a no brainer.
We gave the Orno a try, and to tell you the truth the results were pretty surprising. All we had to do was type in a 141 character description of our campaign idea and the Orno did the rest.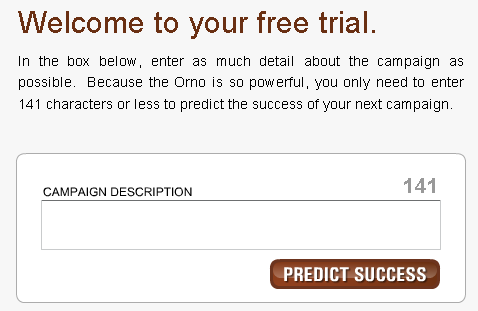 After getting our response we clicked "What the Heck?" and all was explained. We figured what did we have to lose? In fact we were entered into a drawing to win an Apple iPad! Can't beat that.
Check out the Orno for yourself and let us know how well it can predict the success of your next campaign.
Official Oneupweb Review: 😉 Thumbs Up!