Oneupweb Reviews: The Teen Choice Awards Get Social
After this weekend's Teen Choice Awards, there are a few things we now know to be true. Bieber fever isn't going away (don't stop believing, though), vampires rule and social media needs to be a part of every business marketing strategy.
It's abundantly clear—the Teen Choice Awards heavily markets to the teenage demographic. It's the demographic the show was built for, so no surprise there. But this year, like Pepsi moving much of its budget from TV to social media, the Teen Choice Awards moved its focus to where its target market is—online. And to do this, they took the awards social.
In fact, the combination of social media services used to promote this event is dizzying: streaming live through UStream, then on to Fox's Teen Choice Awards Facebook Tab, and finally integrating Facebook's Live Stream plugin. Wow! Take a look at the Facebook tab below.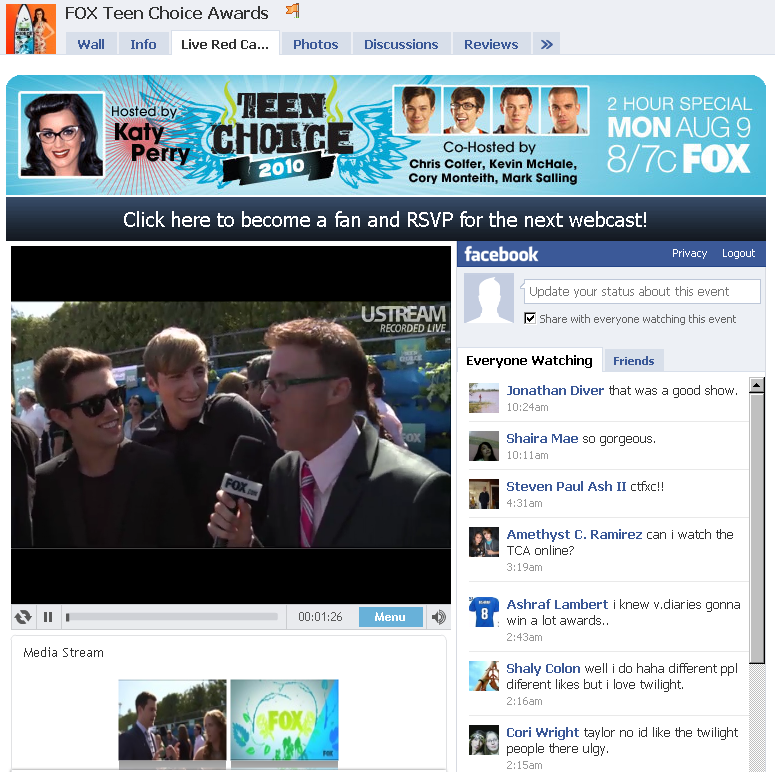 On Twitter, they created an account to share news concerning the Teen Choice Awards. Then, Fox took it one step further by creating a persona called the Teen Choice Girl. This persona claimed to have the inside scoop on all the latest TC news. It's  smart marketing, since much of Twitter consists of a younger female demographic. Check out the Twitter profile below.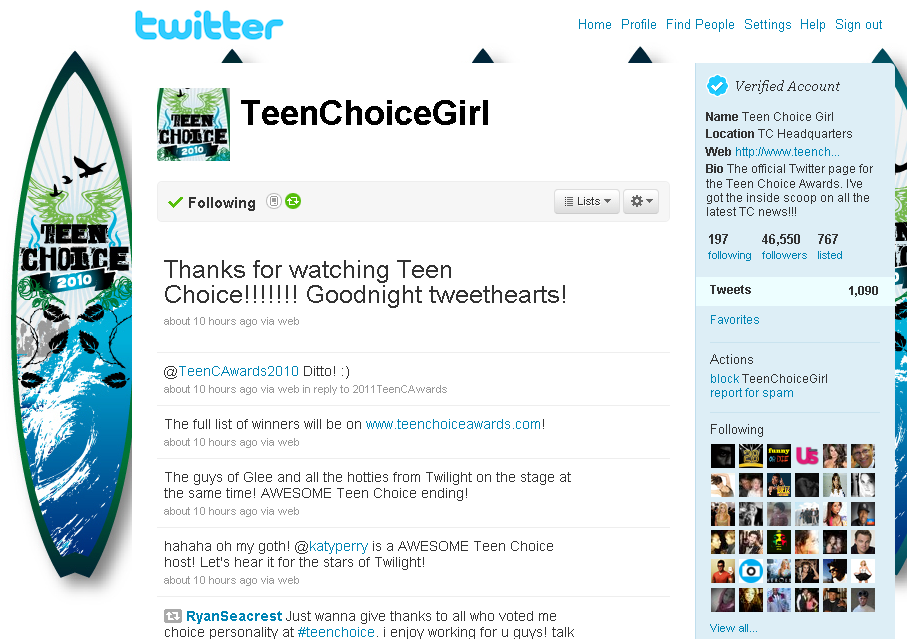 Though much of MySpace is a desert wasteland compared to Facebook and Twitter, for music, it's still an ideal place. Which is exactly why the Teen Choice Awards chose to create a MySpace profile as well.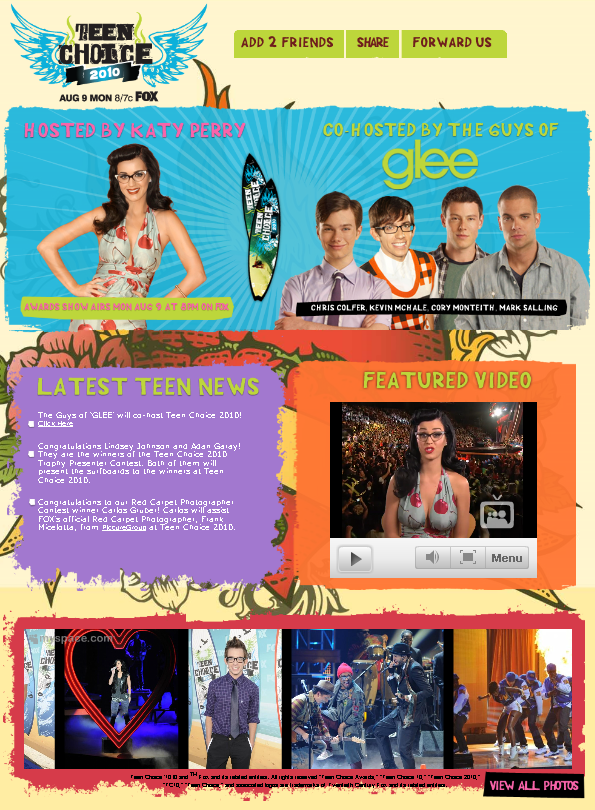 Facebook, Twitter and UStream were strong for The Teen Choice Awards, but I think that they missed out by not using YouTube. While they did have the host of the popular YouTube show What the Buck hosting live on the red carpet, they simply did not have any sort of YouTube presence, which is unfortunate. I think it's safe to assume that Fox was nervous about copyright laws, etc—but why not have its own channel featuring stars, or even internal employees, talking about the upcoming show?
We shouldn't pick on Fox too much, though. After all, not utilizing YouTube is a small missed opportunity when you compare it to all of their other great uses of social media this year. So we give the marketing strategy of the Teen Choice Awards a…
Oneupweb Review: Thumbs Up