Oneupweb Reviews: Thesixtyone
It can be difficult to find music that you like. For example I spent hours this past weekend trying to find a good method of discovering new music. After using Google to try and hunt down some good resources I found a few decent songs. But this certainly wasn't the most efficient method. So let me share with you a site that can help you in your search for the perfect song.
The site is called thesixtyone and it is a great way to discover new tunes.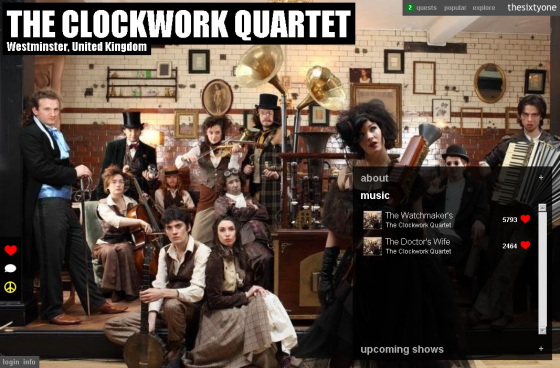 After arriving at the site you'll immediately recognized the aesthetics and quality. The site pulls images that musicians have uploaded and uses those images to create an entire page for the band. The results can be very beautiful.
Named after Highway 61, a U.S. route that runs along the Mississippi River and marks the origin of American music culture, thesixtyone actively supports new artists. They explain:
"Unlike a record or distribution deal where they only make $1-2 per album (if they ever get paid, that is), artists on thesixtyone make at least $7 per album and are paid every 30 days — no wait for recoupment and no complex royalty schemes!"
Discover Music By Moods:
I think the best way to discover music is by moods. You can do exactly this and find some great stuff using thesixtyone.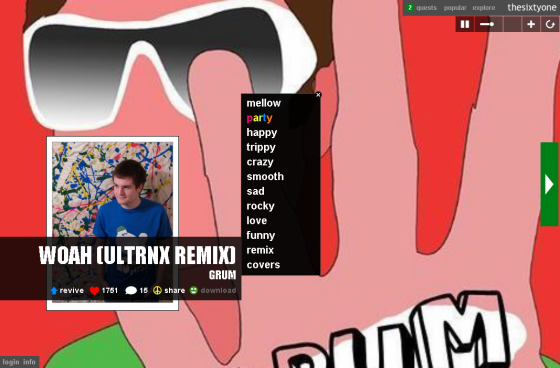 Simply navigate to "popular" in the upper right of the site, click the drop down and then select "moods". You'll then see a pop up allowing you to select what mood you would like.
Different Ways to Listen: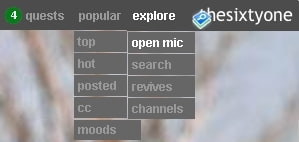 As seen above there are several ways to discover new music. Under popular you can select top, hot, posted, cc, and of course moods. These options give you an easy way to narrow down your search by allowing thesixtyone to do the work for you.
You can also explore and select open mic, search, revives, channels. If these options weren't enough, once logged in, you can further filter your music by selecting what genre of music you would like to listen to.
Oneupweb Review: Thumbs Up
Do you have any interesting ways of discovering new music? Let us know by commenting below!