Oneupweb Reviews: Tweetshare
Twitter has filled the gap between blogs like this one and static web pages; giving consumers and brands the ability to update the world about all the details of their lives.
And while Twitter serves its purpose well, there have been times when I've found Twitter lacking certain features. Today, let's take a look at a service that attempts to remedy some of Twitters shortcomings – Tweetshare.

Tweetshare, created by Fuzebox, is a third party app that takes some of the best features of Twitter, such as, real-time updates, and allows you to create your own custom microsite.  There you can showcase presentations, videos, product shots, whitepapers, and webinars. These microsites are referred to as Fan Pages.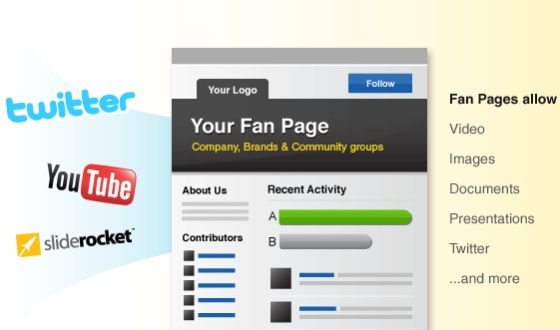 Similar to Facebook Fan Pages,  Tweetshare's Fan Pages give users options for customizing their profile. Below you can see some of the options given during setup.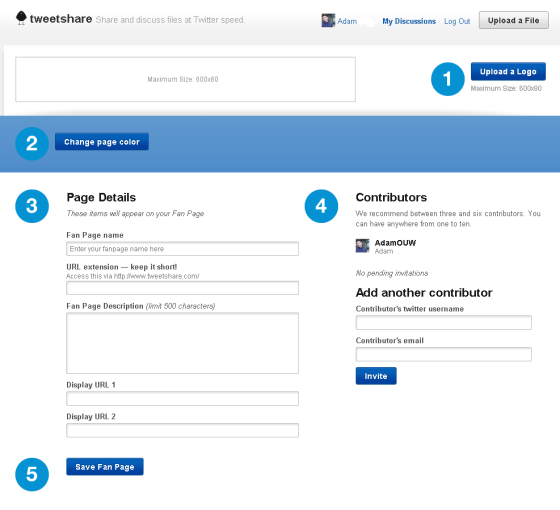 Take note of step #4 Contributors. This is an interesting feature where multiple users can manage and contribute to a single account. This could be a nice feature if a team of people are looking to contribute to a single Twitter account.
Tweetshare includes analytics and measurement tools as well, a feature that has been missing from Twitter's arsenal since its inception.
If you like Twitter but find yourself wanting more customization abilities, Tweetshare might be just the app you've been looking for. Of course there are other services similar to Tweetshare like TweetMixx and Tweetmeme that you might also want to investigate.
Official Oneupweb Review: Thumbs Up