Oneupweb Reviews: YouTube Video Editor
Recently, YouTube announced that it's testing out a new online video editor. This editor allows even the most novice video producer the ability to shorten and merge videos into one.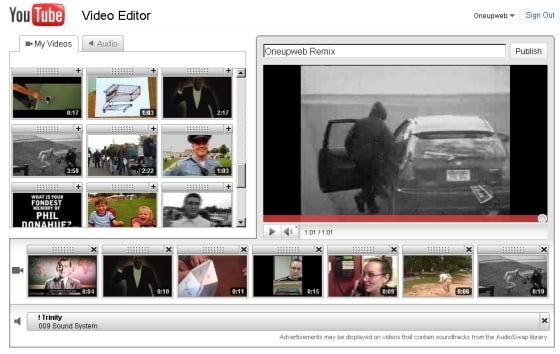 To use the editor, simply navigate to YouTube.com/editor after you log into your YouTube account. All your uploads will be displayed similar to what is seen above. From this interface you can drag the video you would like edit into the editor's timeline at the bottom of the screen. Now mouse-over a video's thumbnail and you will see a pair of scissors. Click them. A pop up will display allowing you to move the indicators at the beginning and the end of your video. When finished you can preview your video in the upper right of the interface. You can also add a music overlay to your video.
YouTube's online video editor will help many YouTubers improve the quality of their videos (no more awkward pauses). At the moment it's very basic for a video editor. The main features allow users to cut the beginning and the end of videos as well as merge several together. But I would like to see a fade-to-black transition so that the videos don't suddenly stop at the end. I like the direction that YouTube is taking with this so for that I give it a
Oneupweb Reviews: Thumbs Up
Up Next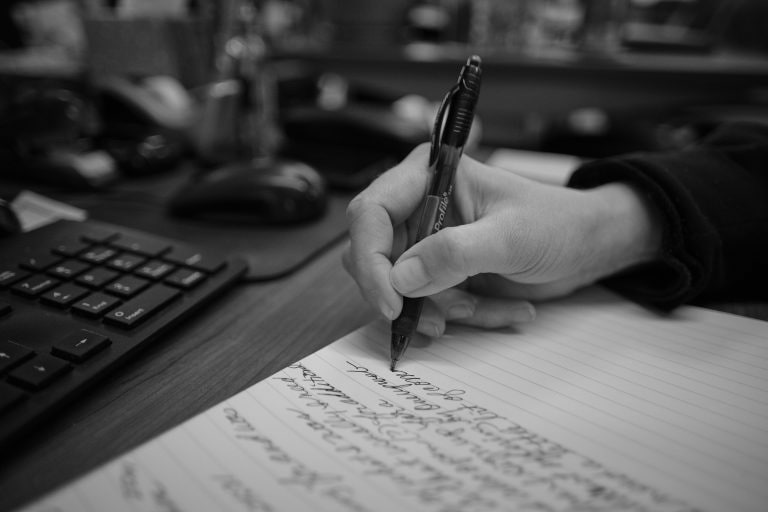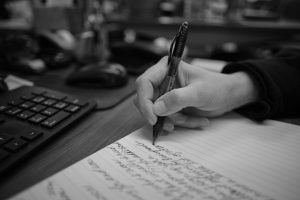 Marketing copy is often written hastily (or by a content farm) to meet a tight deadline. Other times, it's written bland to match what's already approved by legal. Both situations lead to boring copy that doesn't conquer campaign goals. If you want your words to work, make them fresh and meaningful. Here are some marketing...