Oneupweb Reviews: YouTube Video Page Redesign
YouTube has been working on what it calls "one of the biggest redesigns in YouTube history." About a month ago the video sharing site began offering a sneak peek at its new Video Page (not to be confused with a YouTube Channel Page). Since then YouTube has been revamping the interface based on user feedback.
Today let's take a look at the new Video Page features to see if they get thumbs up or thumb down.
New Feature: Autoplay Videos
YouTube has created a new playlist interface within Video Pages. Here you will notice a new Autoplay On/Off switch. This allows videos to continue to play after your original video is finished.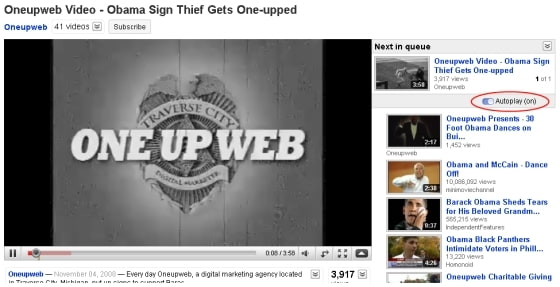 New Feature: Add to Queue
Speaking of playlists, now when you search from the Video Page, you are able add videos to your queue directly from your search results.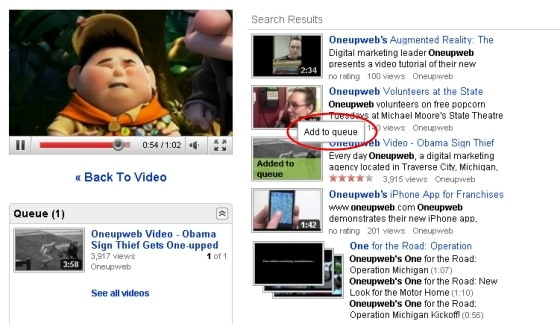 New Feature: Consolidated Comments
In addition to text comments, video responses have become a large part of YouTube social interactions. With the new Video Page layout your video's text comments and video responses are located in the same area.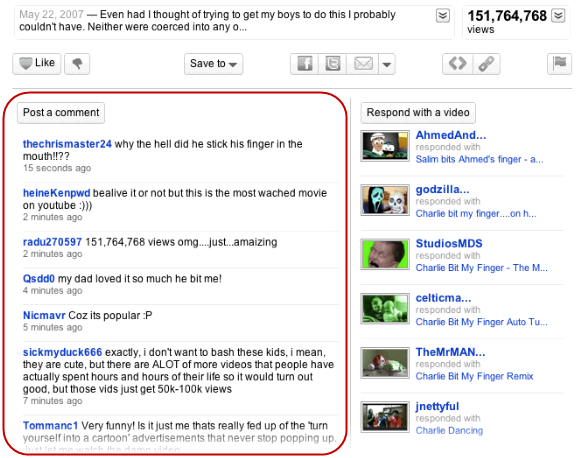 One thing we like about this redesign is that YouTube is implementing it slowly over time. This is a strategy that Facebook could learn a lot from.
We really enjoy the new features of the redesigned Video Page, which is currently opt-in only with the choice to go back to the old version if you don't like the new layout. YouTube says it has "a bit more work to do" before rolling out the redesign on a larger scale.
Overall we're giving the YouTube Video Page redesign an…
Official Oneupweb Review: Oneup-Thumbs-Up