Oneupweb: Shake it Like a Polaroid Picture
I LOVE vintage, especially things that remind me of my childhood—except those reminders might be considered "retro" and not vintage. So let me rephrase that—I think old crap is cool, and yes, to twenty somethings I am considered old. Maybe not vintage, but old. So I guess I am retro. Anyhow, I was born in '76 (one year before Elvis died) and I had an awesome childhood in the '80s, when mustaches were cool, Michael Jackson was real, the Cosby Show was #1 and the Detroit Tigers won a Championship (1984)!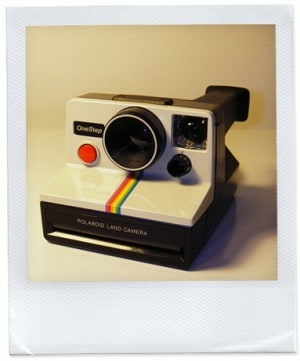 One memory I have during my childhood in the rad '80s was the use of the Polaroid camera. My family has shoe boxes full of of Polaroid pictures. There is something about the yellow tones and that white border framing the image. Some of the best Polaroid pictures I've seen have been mistakes! That's what was so great about the Polaroid—lighting mistakes, heat or water exposure, and color issues made everyday family photos into works of art! What amazes me is that the Polaroid instant camera was first introduced commercially in 1947! It grew in popularity in the '60s and '70s, and then became a family staple in the '80s. The Polaroid instant camera had a lot of face-lifts, but its core, instant pictures never changed.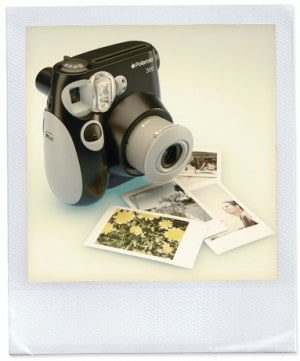 With the advent of digital photography, much of the instant camera's consumer appeal was transferred to the digital cameras. The Polaroid instant camera was soon forgotten and in 2008 the company filed for chapter 11. A year or so later, Polaroid rose from the ashes and released the 300. It was overlooked with its highly priced film ($10 for 10 pictures) and boring design. Recently, though, Polaroid has been creating some buzz. Yes, their Creative Director is Lady Gaga and that has definitely turned some heads, but they have very recently hinted at a potential rebirth of instant photography with a mysterious teaser.