Oneupweb : Skype Announces Display Ads
On March 7, Skype announced plans to roll-out advertising for a limited number of advertisers. This news comes on the heels of the announcement that their IPO has been put on hold until the second half of this year, and according to Reuters would be worth between $750 million and $1 billion.
The initial advertising launch will include Groupon, Universal Pictures and Visa. These ads will initially begin to appear in the U.S., U.K. and Germany. According to details of the announcement, Skype will utilize demographic user data for ad targeting purposes, including: location, age and gender.
Skype currently has about 177 million active users, which could make future offerings very attractive to larger brands. It is unknown how quickly they will develop this ad platform to allow for smaller advertisers to gain access. With recent ad platform developments coming from Apple, LinkedIn and Twitter, it almost seems like Skype is late to the party.
Skype does seem poised to expand their social presence. They have announced that Meebo will represent Skype's U.S. ad sales and will be an exclusive partnership.
It will be interesting to see how Skype develops new revenue streams. With their user base and partnership with Meebo, Skype could be a formidable player in all things social media.
Up Next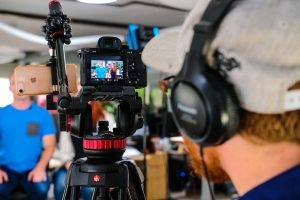 With so many avenues to market your business, determining which will garner the most ROI can be overwhelming. As you're debating where to allocate your marketing spend, do not overlook video marketing. Here are some initial reasons: Video marketing works – plain and simple. Video display ads have been found to earn 480% more clickthroughs...