Oneupweb : Smart PPC Campaigns for Smartphones
Smartphone usage continues to climb around the world and in the United States. It's true…more and more people are using mobile devices to access the internet. And as the popularity of smartphones increases, marketers gain more opportunity to target audiences with mobile ads.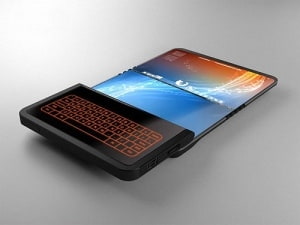 You may not be aware, but your Google AdWords campaign is probably already serving your sponsored links on these devices. A recent feature added to the Google AdWords interface is the ability to opt in or out of device targeting, which allows your ads to display on smartphones. You should opt out of smartphone targeting for your current campaigns and create duplicate campaigns targeting only mobile devices. That way, performance of mobile-targeted campaigns can be evaluated separately from computer targeted campaigns.
The potential of a high return campaign is great. The ad space on mobile devices is not as crowded as it is in a traditional paid search campaign, which means expect a lower CPC. And your mobile device campaign should be tailored to the device you are targeting.
Also, remember that users interacting with your website on a mobile device may not be ready to purchase, but rather they're looking for information or a promotion. If you currently do not have a mobile version of your site, then you should land them on a page best suited for smartphone use.
As the digital ad landscape evolves, so must your thinking. Users are no longer simply accessing the internet from a desktop computer, but they are now increasingly using mobile devices—smartphones, handheld games and the new iPad. As wireless and broadband technology evolves, people find new and innovative ways to get online. And as technology changes the way people access information, your marketing must change to find innovative ways to reach your target audience.
The companies that do this will prosper in the new economy. Want to advance your marketing with mobile advertising? Be sure to let us know, because we'd gladly like to help you!