Oneupweb : Social Media Basics
I recently had the honor of speaking to the Michigan Grape and Wine Conference about social media. They are already doing some pretty neat stuff in the social space—things like "Tweet and Tastes" (#ttmi if you're interested), contests on Facebook and more. But some of the main things we discussed were social media basics—things that brands tend to miss when they dive in to social media that are actually pretty important. I think these are things that everyone company can benefit from, whether business-to-consumer or business-to-business.
Facebook Personal Profile vs. Business Page
A Facebook profile is strictly for individuals. No business or company should ever setup a personal profile. Instead, Facebook has business pages. According to Facebook, "pages are for organizations, businesses, celebrities, and bands to broadcast great information to fans in an official, public manner." If your business is currently on Facebook under a profile, and not a page, you should change it asap. Leave a note on your wall to let everyone know about your new page and where they can continue to interact with you on the social network.
Facebook Vanity URL
Every business should have one. Currently, companies who have not setup a vanity url have urls that look like this: http://www.facebook.com/pages/town/businessname/169287042824. Frankly, this is just ridiculous. No one is ever going to type all that in to visit your page. Please, make it a little easier by creating a vanity url that looks something like: http://www.facebook.com/oneupweb. All you need are 25 fans. If you have that, click here to setup your url right now.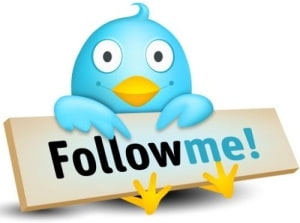 Twitter Follow Rule
Simple. If you want followers, be a follower.
Link from Your Website
Notice I didn't say to link from your homepage. Of course you should include a link to your social profiles on your homepage—but that's not all. Why not include a link to your Twitter and Facebook profiles on every page of your site?
Open Links in New Tab
If someone clicks on a link to your Twitter account from your website, does this take them away from your website or open a new tab? You never want to push someone off of your site. Instead, make sure that your links open in new tabs, so that way someone can still easily navigate through your website and interact with you on your social networks.
Do you have any other basic tips that would help companies when it comes to social media? Please share!