Oneupweb : Social Media Dominates Online Activity
What's the first thing you do when you go online? Check your email? Search something on Google? Go on Facebook?
I don't know about you, but I have an "online regimen" that I usually stick to. My regimen usually occurs before I go to work and before I hit the sack—it's almost like brushing my teeth.
First, I always check my Facebook profile to see if I have any new notifications from friends or family.
Second, I check all my online roller derby properties, which consist of our team's forum and my roller derby email. We are at a critical time for my league, so this is extra important.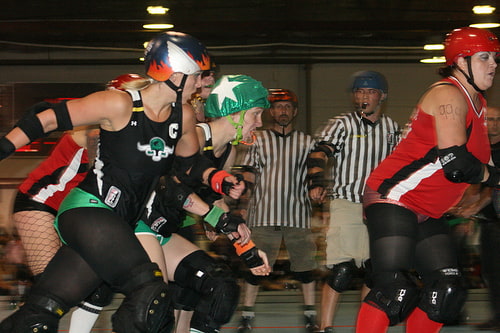 Third, I check my personal email accounts.
So, what do you do?
Well, according to a new study by The Nielsen Company, you ( if you're American) spend about 25 percent of your time on social networks, 10 percent of your time playing online games and 8 percent of your time emailing.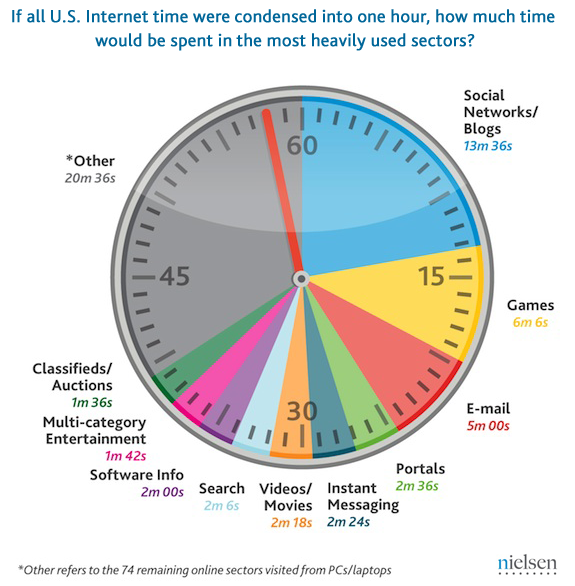 "Despite the almost unlimited nature of what you can do on the web, 40 percent of U.S. online time is spent on just three activities—social networking, playing games and emailing—leaving a whole lot of other sectors fighting for a declining share of the online pie," Dave Martin, Nielsen analyst, noted in a Nielsen article.
I was shocked to learn that instant messaging clocked-in more time than videos/movies. Seriously? YouTube is the second largest search engine—right behind its big brother Google. Furthermore, YouTube is a search engine where you don't usually leave the site—you stay within the network when you click on a search result. I left a comment to the aforementioned study regarding this issue. I hope to hear back soon.
What do you think of these percentages? Do you think they're accurate? What's your online regimen?