Oneupweb : Social Media Revolution
Over the past few weeks, the revolution in Egypt has garnered media attention, in part due to the fact that it is being fueled through social networks like Twitter and Facebook. Could it be that these networks are responsible for empowering thousands to spread democracy, first in Tunisia, and now in Egypt?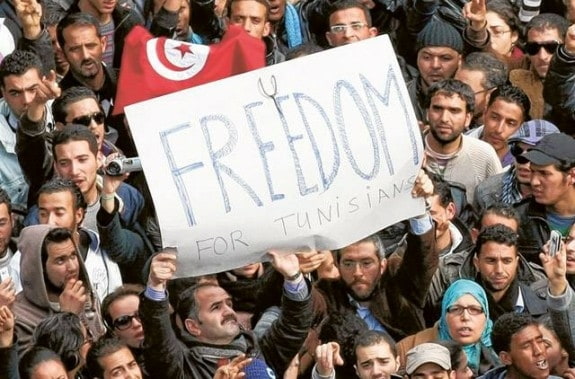 One thing is for certain—if social media is used correctly, it can be an amazing tool to communicate. We've seen videos and ideas go viral through social media and literally change the world we live in, as is the case with the current uprisings in Tunisia and Egypt.
Social media has given the average user the ability to change a brand's (or government's) image for better or worse, and it's brought transparency to businesses like never before.
One important thing to remember is that social media is only a tool—and it's constantly changing. It takes talented, creative individuals to communicate a  message in such a way that it has its intended impact. Our social media team here at Oneupweb has seen, too often, companies take social media internally because of the low barrier of entry and not get the results they're looking for. Because in order to be effective, it takes more than a few Tweets or Facebook posts. You need to have a clear strategy and tactics that are part of your overall digital marketing approach.
Let us help you craft a complete digital marketing strategy. Start by taking a look at our newly redesigned website, OneUpWeb.com. There you can see how we've helped brands communicate their message through social media and more.