Oneupweb : Social Media—An Investment in Your Company's Future
They told Roger Bannister that running the four-minute mile could never be done. They said one would die in the pursuit of this impossible feat.
"Doctors and scientists said that breaking the four-minute mile was impossible, that one would die in the attempt. Thus, when I got up from the track after collapsing at the finish line, I figured I was dead." — Roger Bannister
It's hard to believe how far we have come since he broke the four-minute mile record, not only in sports but in technology, too. An example of how technology has changed our lives—in the field of marketing and beyond—is the YouTube Symphony Orchestra.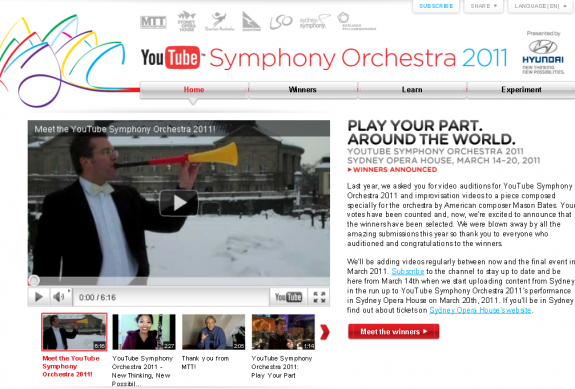 Musicians from all around the world created video audition tapes to become a part of the orchestra. Fans voted for their favorites, and March 14th-20th the winners from all over the globe will perform at the Sydney opera house.
Can you imagine explaining to someone 50 or 100 years ago that this would be possible? The more seasoned individuals in the digital marketing field have learned to never say never, because anything is possible. Think about it. Who would have thought Facebook would be challenging Google just a few years ago?
One trend that we see here at Oneupweb amongst companies is this:
Successful companies not only look at ROI or the bottom line of today, but they also invest resources in the future of their company—even though these investments might not yield an immediate return.
Maxwell Malz said it best,
"The ability to discipline yourself to delay gratification in the short term in order to enjoy greater rewards in the long term is the indispensable prerequisite for success."
Social media is one of those emerging technologies that future-minded marketers are utilizing now for a payoff in the long run. Don't be caught eating the dust of your competitors who are competing in the social media realm now (delaying their "gratification" or the immediate return) for successful returns in the future.
Learn more about how Oneupweb utilizes social media within an overall digital marketing strategy.