Oneupweb : Stock Music Video?
The band Ratatat has done something amazing and unexpected. They have composed a music video for their song Drugs, made of stock video from Getty Images. As a designer, it's always hard to find the right stock footage for your project, without coming off cheesy or lame or out of place. Ratatat does a great job at exposing those challenges and embracing them to their fullest.
Ratatat – Drugs from More Soon on Vimeo.
I also really enjoy their other videos. It proves that you don't have to spend a lot of money to come up with something creative and compelling.
Up Next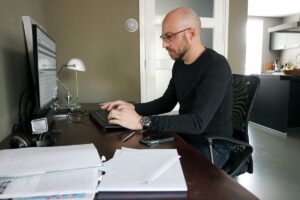 Blogs are an incredible tool for building brand awareness and even driving sales. The best way to get long-term benefits from your business's blog posts is to prioritize SEO and thorough topic planning. Here are the basics and the detailed logistics to know.   The Basics 1. Choose effective topics. Successful content marketing requires creating...