Oneupweb : Taming the Google Monster
When you were little, did you believe in monsters? Maybe they were lurking behind the curtains, peeking behind your closet doors, or even worse, underneath the bed!
Stiff with fear, you eventually step out of bed and turn on the light to realize it was…nothing.
While our reasoning skills eventually develop, some of the same fear we experienced as children still pops up in everyday life, particularly in our online businesses. This time the monster isn't under the bed or in the closet…it's Google. The two eyed juggernaut rips your site to pieces and despite your best efforts, still spits out "Wikipedia" as the top position and buries your listing at the bottom of the pile.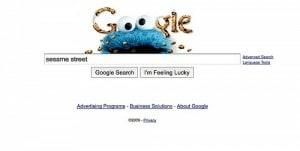 It doesn't need to be like that.
Monsters Don't Have Credit Cards
Google does provide its own set of challenges, but they, like other search engines, teach us to champion user experience. After all, it is people who are conducting searches and when they land on the site, people must ask themselves:
How does this site make me feel?
Is this site credible?
Does it have the information I want to read, links I want to click and the products or services I want to buy?
Can I expect the same level of service from this site that I would get if I conducted this transaction over the phone or in a physical store?
Once you have laid the bread crumb to entice the right person to your site, it is up to you to make them act. Search engines can be intimidating, but it makes no sense to trick them into believing your site is relevant, linkable, honest and important. You want to do this for your customers first, then the search engines will follow.
You don't have to tame the search engine creatures on your own. At Oneupweb, we're good at what we do and encourage you to let us know what sends shivers up your spine when it comes to digital marketing.