Oneupweb : The Almost Lost Art Of Person-To-Person Customer Service
I've been managing PPC engagements for over the better part of a decade. A lot has changed in digital marketing in that time, but most significant from my point of view is the way we work with clients versus the early days.
On one hand, this speaks to the shift in how companies are marketing and advertising. Back then, PPC was new and most of our contacts were the CEO or CMO. They were early adopters who saw the promise of this new channel and wanted to be hands on, with a direct line to the person pulling the levers. Often, they were the only person in their firm who knew what the heck Google and Overture were. Initially we'd conduct a 30-minute kickoff call to discuss goals, typically followed by a few emails to tie up loose ends, and then launch the campaign. Monthly calls with the CMO to review results were the norm. Competition for our clients online was nowhere near as intense as present day.
Today, it's a different story. Often, clients have a team of staffers charged with various areas of responsibility in digital marketing and interesting titles like: Director of Prospect Lifecycle and Conversion Funnel Analyst. Digital marketing budgets run in excess of $2 mil per year and are spread across SEO, PPC, Video, Display, Social, and more. At the beginning of the engagement we'll do a kickoff call—some last 90 minutes. We've even done two kickoff calls to accommodate the 10-12 people with a stake in the project. Sure, these are extreme examples, but point to the fact that digital marketing, and PPC in particular, are now main stream—and for some companies, 100% of their advertising budget. The resources they devote to these efforts have grown exponentially and accountability is shared by many—no longer a pet project of the CEO.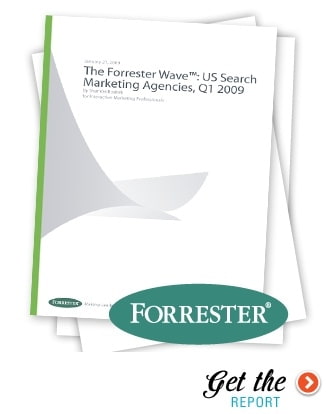 Oneupweb is known for and prides itself on its customer service. We were among the select companies invited by Forrester Research to participate in The Forrester Wave™: US Search Marketing Agencies, Q1 2009. In its evaluation of Oneupweb, Forrester states, "We'd recommend this firm to medium-sized marketers seeking a local partner or those deliberately eschewing larger agencies for a more-personal touch."
In this automated, set it and forget it, app-driven, mobile world, we pride ourselves on being accessible to our clients. We help them understand the challenges of digital marketing as well as embracing their goals and surpassing them.