Oneupweb: The Golden Globes Presents Golden Design
The Golden Globes certainly cause a great deal of buzz in the media. Best Actor, Best Director, Best Score….it's all so thrilling! So, what's my favorite part about the Hollywood event? The red carpet.
For truly golden (highly executed and favored) fashion design, look no further than red carpet events. Unfortunately I wasn't able to watch the actors sport their styles live last night. However, thanks to E! Online Entertainment News, I was able to scope out the hottest looks…and of course the flops of the evening. Not only was I able to checkout the gorgeous gowns, I was also able to judge celebrities based on their overall looks (dresses, accessories and hair styles) with E!'s Pose-Off game.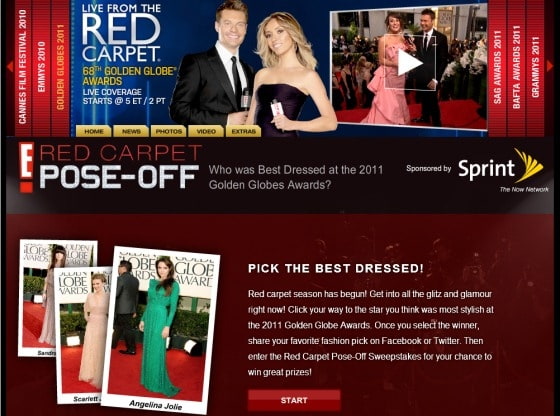 You have to judge between two starlings and select who's style is best…ready yourself for found 1: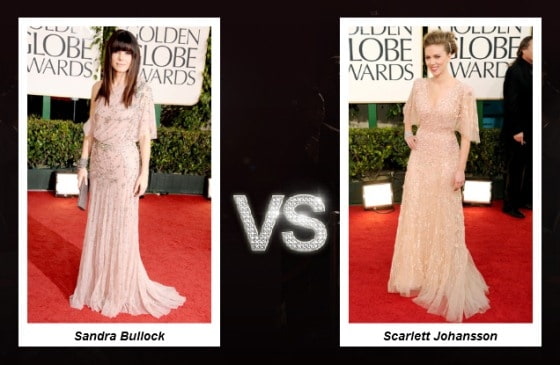 First of all, both Sandra Bullock and Scarlett Johansson were Beige Beauties. Each actress rocked out the pale, soft hue. It was a tough choice—Scarlett snagged the win for this first battle of the dresses!
Let's take a look at round 2: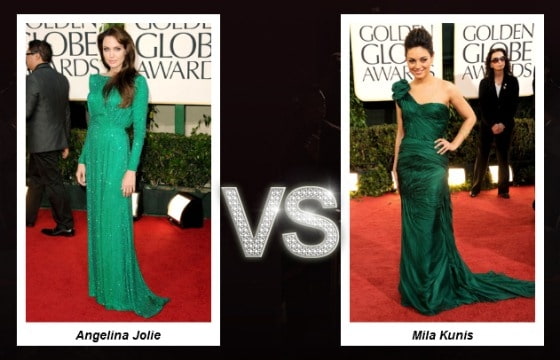 St. Patrick's day is still a few months away ladies. Can't say I'm digging the green gowns, especially since the red carpet gives it a Christmas feel. But I had to select a winner…Mila's dress seems a bit prom like, so I chose Angelina's more sophisticated look…it's classic like the  '20s and early '30s.
Round 3: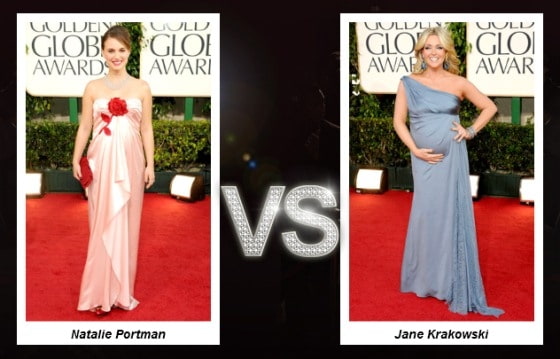 Natalie Portman! Her clutch and shoes perfectly compliment the flower of her gown! She's absolutely timeless.
To judge red carpet celebrities on their fashion ensembles, visit Eonline.com! You can even create your own celebrity team for the Pose-Off.