Oneupweb : The Importance of Well Written Copy
The importance of well written website copy is something that I am thinking about on a daily basis, but it took a current event to remind me of just how important it really is. We recently added a new member to the Oneupweb team. In addition to the training he is currently receiving, he is also spending a fair amount of time reading industry related articles. Last week while talking with him about one of the sources that he was using as a reference he made the following comment, "To be honest, I couldn't focus much beyond the numerous misspellings."
Curiosity got the best of me, and I went to see what he was talking about. What I found actually shocked me. Within a four sentence section of the article that was being referenced, I found the following:
• not just searcg engnes, but on mobil and
• and reccomendations
• Adress, location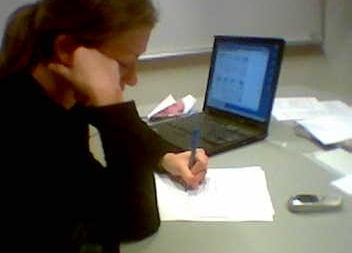 Although marketers may not agree on everything, I believe one thing that we can all agree on is the importance of well written copy. From display ads to brochures to your website copy, every interaction that your audience has with your business should create a positive experience. Although a positive experience does not always result in a sale, a fan, or even an action—this article didn't create any positive experience for me, or my new colleague.
Now, after avoiding this site for the last week, I went back today and read a new post. Although this post did not have the errors like the last one I read, I still found myself focused more on proofing the article than reading it for the information it was sharing. Unfortunately, I think I will have to give it a little more time before I can go back and start using this site again.