Oneupweb : The Organic Truth
We're all familiar with the hype of being organic, natural and going green. However, these ethical terms are not always what they are cracked up to be and might actually require detective work. I have never been one to follow a trend, especially not a pricey one such as purchasing all organic products. I've investigated the pros and cons of consuming organic foods…and I still have questions about what truly defines organic, natural and clean products.
Worried about what's really natural, organic and safe? The information is out there and the research is easy to access! The USDA is a good place to start if you're going to take on a more natural lifestyle. And if you're tech-savvy, GoodGuide has an iPhone app to make the process less painful. Really, it just takes some research and common sense to find which products are truthfully labeled.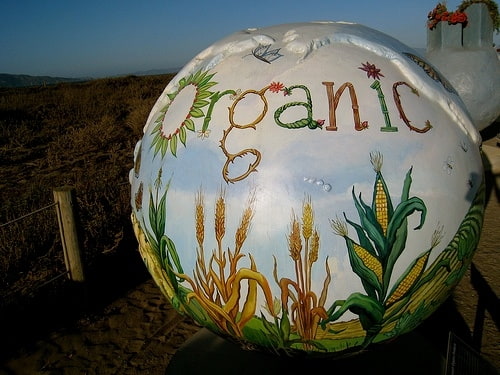 I buy my groceries at a local market and rarely do my purchases include organic products. I'm still unable to justify the cost compared to the benefits that organic offers. I don't, however, fill my cart with Twinkies and Mountain Dew. For the most part I actually skip the center aisles of the store—my main objective is to purchase fresh whenever possible. I enjoy eating healthy (yet edible) foods, while still maintaining my weekly food budget.
I also do my best to be green to and from the store. For instance, if I remember to bring reusable bags, I'll bag my groceries without wasting plastic or paper ones from the store. And now that the weather is nice, I might even bike and leave my old-gas-guzzling-rust-bucket at home.
I'm not at the point where I will pay more for a product just because of its environmentally friendly status. Although, with the right marketing and spin, I may find myself more attracted to the organic idea. I can't help, but enjoy great advertisement…after all, I do work at Oneupweb!