Oneupweb : The Rules of Engagement
According to Gartner, mobile phone sales in the first quarter of 2010 increased by 17 percent over 2009 with 314.7 million units being sold. During that same period smartphone sales were at 54.3 million units showing a staggering increase of 48.7 percent! The report stated this was the strongest year-on-year increase since 2006! Huh? An increase of smart phone sales by 48.7 percent during an economic downturn?
To many, smart phones have been considered a luxury item or status symbol. Why would sales of these hot little gadgets be going through the roof during a time when so many are concerned about the economy?
The landscape around mobile devices is changing dramatically. This is one of the things I love about the computer industry. While technology is getting better, faster and just generally more feature-rich, prices are going down. I was recently able to pick up an iPhone 3G for $50 with a 2 year plan from AT&T. Sure ,a 3G is two versions back, but the phone works great. It's one of the most useful electronic devices that I have ever owned.
I use it a great deal to help me find stores, call businesses and pay bills while I'm away from my desk at home. It has changed the way I conduct business. And with all of the cool utilities, host of games, videos, movies, music and books that I can enjoy on it, it is THE frugal person's entertainment center—a steal at $50.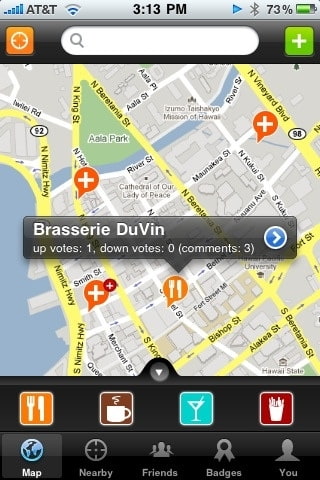 As a business owner, you're looking to engage customers and be relevant at a time when consumers have more choices than ever. Well, the rules of engagement are changing. In a few years most people will have a powerful computer in their pocket that knows everything they like and how to help them get it.
This is already happening.  When I have a car problem, what tow truck company do I call? In about twelve taps, I am calling the closest one. My phone knows where I am, where all of the tow truck companies are, what their phone numbers are, and is more than happy to dial the number for me. Afterward, I can put that company in my address book with one tap.
How do I know that I'm getting the best deal on a new pair of shoes I'm about to buy? Well, I use my phone to scan the bar code on the box, of course. My phone uses an app to get competitive quotes. In fact, if it finds a deal that's good enough, I can simply tap a button, buy the shoes from my phone, and leave the store empty handed. The shoes will show up in a few days on my doorstep and I can be happy in the knowledge that I just saved money.
A few experiences like this and it's pretty easy to understand why what was once considered a luxury item is becoming an essential tool.
Technology now allows you to stay in touch with your customers better than ever before . It helps you to know them better, serve them better and keep them more engaged. It can even let you reach into a competitor's store before a sale and bring that customer back into your fold.
Of course, that's if you make the choice to use mobile technology. One thing is certain—in the last year, 48.7 percent more of your customers have.
Are you able to provide your customers with mobile technology? Need help? We offer the following mobile marketing services:
Mobile website development
Custom iPhone application development
Custom solutions
Be sure to contact us today if you'd like to include mobile technology in your marketing mix!