Oneupweb : The Spirit of the Season
When it comes to the holidays, we divide into two camps:
1) Holiday Shareholders
The people who invest in the holiday. After the tinfoil is secured around the Thanksgiving turkey, it's on. Black Friday deals, holiday decorations from top to bottom, and Christmas music—these people embrace the holiday and are likely to share coupon codes, use their Ebate accounts, shop throughout the month and say things like…
Don't get your tinsel in a tangle!
2) Amenable Partner
The people who accept the season for what it is. After making their leftover turkey sandwiches, this group might wait for Cyber Monday or most likely, carve out a couple days to knock out their holiday shopping. Instead of sharing coupon codes, they ask people to share their online wish lists, use gift buying guides and ask questions like…

Can I buy everything I need from Amazon.com and get free shipping?
Despite their approach to the holidays, both groups want a deal. More specifically, they want the convenience of online shopping and the service they get from a brick and mortar, all without hidden costs or surprise mark-up.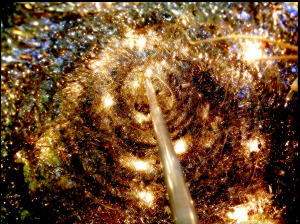 What's your Strategy?
According to comScore, the average online transaction is 45% higher for retailers that offer free shipping. While some retailers may express concern about the loss of revenue from free shipping, approximately 43% of shoppers will abandon their cart due to high shipping charges (Source: Paypal, comScore, 2008). Even when you divide that value by people who are just going to abandon their cart anyways, that amount of lost revenue is hard to ignore.
So, take a look at your strategy for the next holiday season. My advice? Hold those coupon codes high, let your products shine, and of course, make all this accessible to both shoppers and search engines. If you need some help, contact us. We are the perfect holiday mix of people who will invest in your project, be your marketing partner and won't let your tinsel get tangled either.