Oneupweb : The Super Bowl Gets Social
In just a few more days, people around the country will gather around the largest television sets they can find, eat some greasy food and cheer their team on to Super Bowl victory. Other people will gather around televisions, eat greasy food and actively watch each and every ad that debuts during the big game.
But that's not all we'll be doing Sunday night. I just read a really interesting article from AdAge. The article included "a recent survey from Lightspeed Research that estimated that nearly two-thirds of viewers aged 18 to 34 who plan to watch the Super Bowl also plan to make use of a smartphone."
The stats get even more interesting:
"Of those with a smartphone, 59% will be sending emails or text messages about the game, 18% will be checking out ads online from their phones, and 18% will visit advertiser websites. Almost a third, or 32%, will be posting comments about the game on a social network, according to the survey."
I'll admit that my interaction with Facebook and Twitter rose significantly when I purchased my iPhone. It's so easy—these social networks are now right in the palm of my hand. And odds are, unless this is the most riveting game in the history of the Super Bowl, I'll find a moment when the game loses my interest and I'll turn to my phone and my social networking apps.
One of the smartest things an advertiser could do is give me a reason to visit their official Facebook or Twitter page during the game. Mercedes-Benz, Bud Light and Audi are three brands that have already added a social element to their big Super Bowl ads.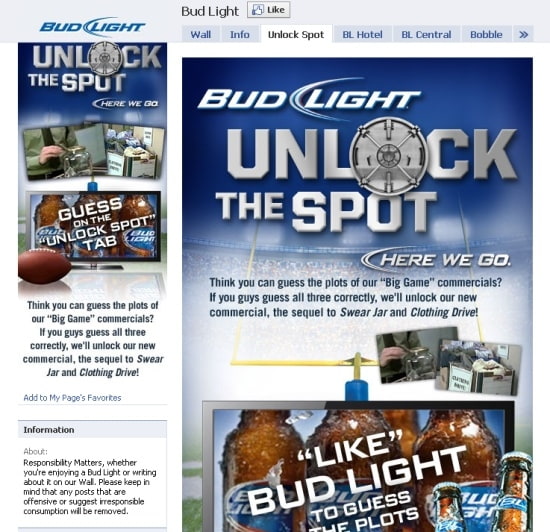 Who else do you think will cash in on this idea? And who will have the best ad for the year? I can't wait to find out!