Oneupweb : The Wedding Industry Knows How to Dress with SEO
This weekend I attended my first bridal shower. I found it to be a pleasant event that included friends, fond memories and exciting thoughts of the future. However, one thing did take me by surprise…the party was buzzing with newly engaged gals who were feverishly excited about exchanging wedding plans—no, this wasn't what had me shocked. I found it astounding how many different online wedding sources they were chatting about in such great detail. From photographers to center pieces, the brides-to-be were sharing what websites they have found to be most helpful with their brainstorming, organization and most importantly helping them discover their dream dresses.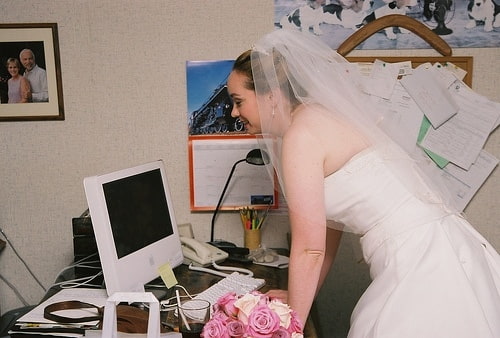 It's no news that the wedding industry is booming and continues to grow each year. According to Think Splendid, the blog of Splendid Communications (an online media consultancy specializing in the wedding and lifestyle event industries): since 2007, brides are spending three times more on wedding dresses. Finding that perfect dress is perhaps the most important wedding planning element for a bride-to-be.
What accounts for matching the perfect dress to a bride, and for the major increase in sales? SEO! The wedding industry has utilized the web perhaps better than any other industry—with online wedding registries, blogs, planners, countdowns, quizzes and even social networks, the industry is marketed like crazy.
With the growing industry comes great competition, especially amongst wedding dress designers and retailers. Unlike photographers, bands and venues, wedding dresses don't have a location limitation for brides, providing marketers with more consumers. And you can bet these marketers have integrated SEO into their strategy to better position themselves on Google. It's tricky though, there are a ton of variables that marketers of the wedding industry must understand—like how to write copy for websites so that it reads well to brides-to-be and Google understands your keywords.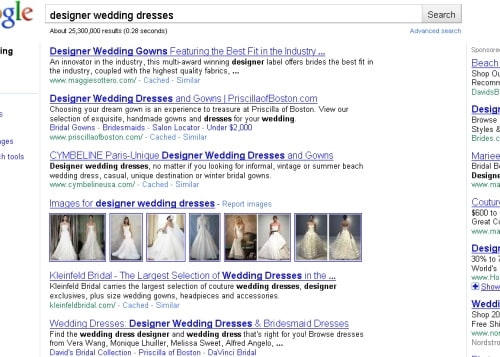 Need help with SEO? Here at Oneupweb we know how to dress with SEO—we have the skills to tailor and style, providing you with a website that's functional, attractive and sure to be listed in the top of Google's search results. Don't be nervous to say, "I do" to the ideas of our professional SEO team!