Oneupweb : Things to Think About When Designing a Website
When designing a website there are many things to consider before the development process begins.
Your homepage should present the most relevant information to the user in a 1024 pixel width by 768 pixel height viewing area, thus eliminating the need to scroll to access information. There should be a strong contrast between text and background colors to maximize readability. The site should use a consistent header and footer throughout the site, to make it easy for users to navigate. It would be ideal to feature a site map for a way to allow users to easily navigate throughout your site.
Make sure that users can read your content. Common web-safe fonts should be used such as Arial, Helvetica, Times New Roman, Lucida Sans, Tahoma, Verdana and Geneva. Techniques for organizing information should also be implemented such as headings and bullet points. Content should provide users with meaningful, useful information that is organized consistently. Information should be easy to find in minimal clicks.
Specific attention should be given to the navigation, titles, keywords and headings. Research keywords and key-phrases before you create your website. Target key phrases rather than single keywords and use longer words and plurals. Focus on creating key-phrase rich text content especially on your homepage.
Users experience psychological and physiological effects when interacting with websites; experiencing frustration when information is not organized clearly, and engagement when users are able to easily access information. Think about your color choices and presentation, because all of these variables affect the user experience.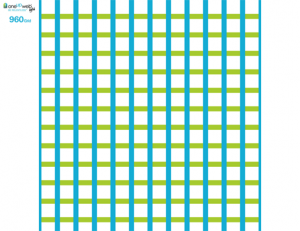 Design your website using a grid based system, this allows for you to easily organize page elements into the composition of the site.