Oneupweb : Tis the Season, to Prepare
Yesterday marked the end of summer, and like many living in the upper mid-west, those of us in Northern Michigan know that the days of warm breezes, barbecues on the deck and flip-flops will soon be behind us. In all honesty, even speaking about the end of summer warmth is considered taboo this time of year—and if you even think about mentioning snow, it's likely that you will be punched directly in the face.
Although none of us want to admit that fall is officially upon us, all of us here at Oneupweb are aware that the holiday season is rapidly approaching. So, with the onset of fall it's time to start thinking about the potential benefits and profits that can result from holiday pay per click marketing (PPC). Even though our hearts, thoughts and coolers are still at the beach, let's talk about some holiday PPC basics.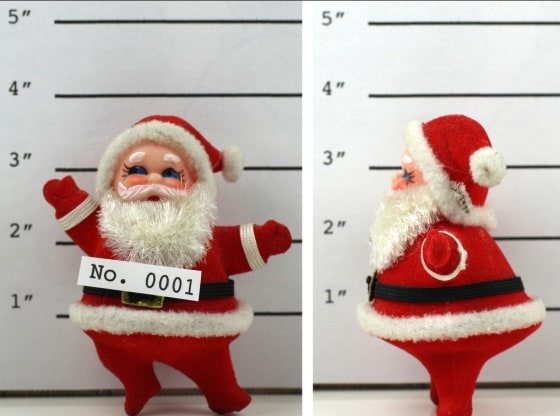 Review Past Performance:
It's important to review your PPC campaigns from the last holiday season. Take a look at the keywords you used – which performed the best? What type of messaging did you utilize in your ad copy? Did you use holiday themed messaging or keywords? Ask yourself these questions, take inventory of what worked last year, and determine if it's applicable to the upcoming season.
Be Competitive:
Having lived through the recent economy woes, today's consumer has become savvier and more discriminate. Although the economic forecast looks a bit brighter this year, you can rest assured that consumers will be looking for value and price based incentives during this holiday season. Your PPC advertising campaign can capitalize upon these budget concerns by offering tantalizing sales incentives in your ad text. Free shipping, percentage discounts, buy one/get one offers and free "stuff", can all prompt shoppers to choose your PPC ad over your competitors'.
Study the Competition:
Take the time to look at what your competition is doing. Determine what types of promotions they're advertising, look at the messaging in their ads and browse their website. Performing the due diligence of competitive research can help you to develop your own holiday strategy, and help you to set your business apart from the competition.
Don't Miss Opportunity:
Remember key dates during the holiday season and use them to your advantage. Build promotions around days like Black Friday (11/26/10) and Cyber Monday (11/29/10). Shipping dates are also important, especially as December 25th approaches. Last minute shoppers (like myself), may be more inclined to purchase from your site if you guarantee a delivery date, and more compelled to click on a PPC ad that promotes the delivery date it's messaging. And just because the wrapping paper has been torn from all the products sold on your site, doesn't mean that the holiday rush is finished. There are millions of customers eager to take advantage of sales and promotions the days following Christmas. Not to mention, the millions of gift cards waiting to be redeemed.
Don't get caught sleeping! The holiday season is an exciting time and full of opportunity for online retailers. It's also a great time to attract new customers with a well planned PPC advertising campaign. Of course, if you're feeling overwhelmed, or you're too busy to get your holiday PPC campaign off the ground this season, just contact a digital marketing expert like Oneupweb! And as always, please share your holiday tips through the comments. We'd love to hear about your experiences!