Oneupweb : Um, Hello, It's Cyber Tuesday!
Black Friday, Cyber Monday, Cyber Week—they've officially become regular table talk during the turkey season. I'm a proponent of anything that's good for business and as a consumer, I'm a fan of good deals. But I have to admit, I won't sacrifice sleep to go get them. At least, I should say, I haven't yet.
I haven't had to thanks to Wikipedia. I know that Cyber Monday is in fact eight days long, running from the last Monday in November through the first in December. Ah yes, I rest easy the day after Thanksgiving and beyond, like my colleague, Maureen.
So, in celebration of what has now become "Cyber Week", here's a handy list of resources you can use to shop until your clicking finger falls off this week:
For the uncategorized, non-stop feed of all things discounted that you can glue your eyes to until you see something pass that you might have to buy, check out SlickDeals.net. To maximize your deal hunting on this site, be sure to check out the SlickDeals tools which allow you to view the live feed, setup deal alerts, create wish lists and more. I have to admit—had I not been at my desk while I was writing this post—I may have snagged a few tempting deals on SlickDeals.net while I was there.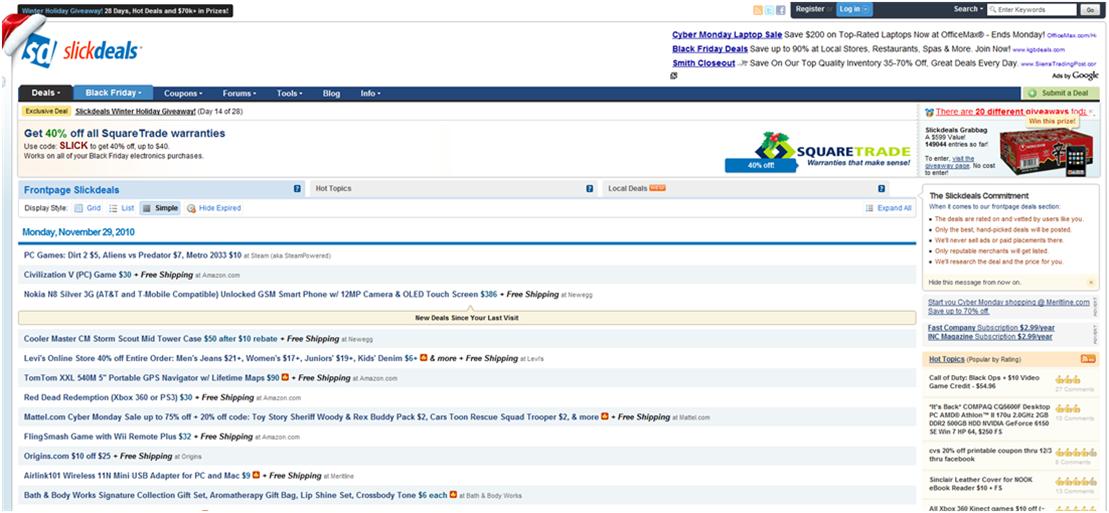 To make sure you have every promotional code possible before you check out with your purchases during Cyber Week, swing by RetailMeNot.com before your credit card seals your fate. I'm a big fan of RetailMeNot.com, it's easy to use and I've found it to be pretty reliable. Another great coupon code site is Savings.com.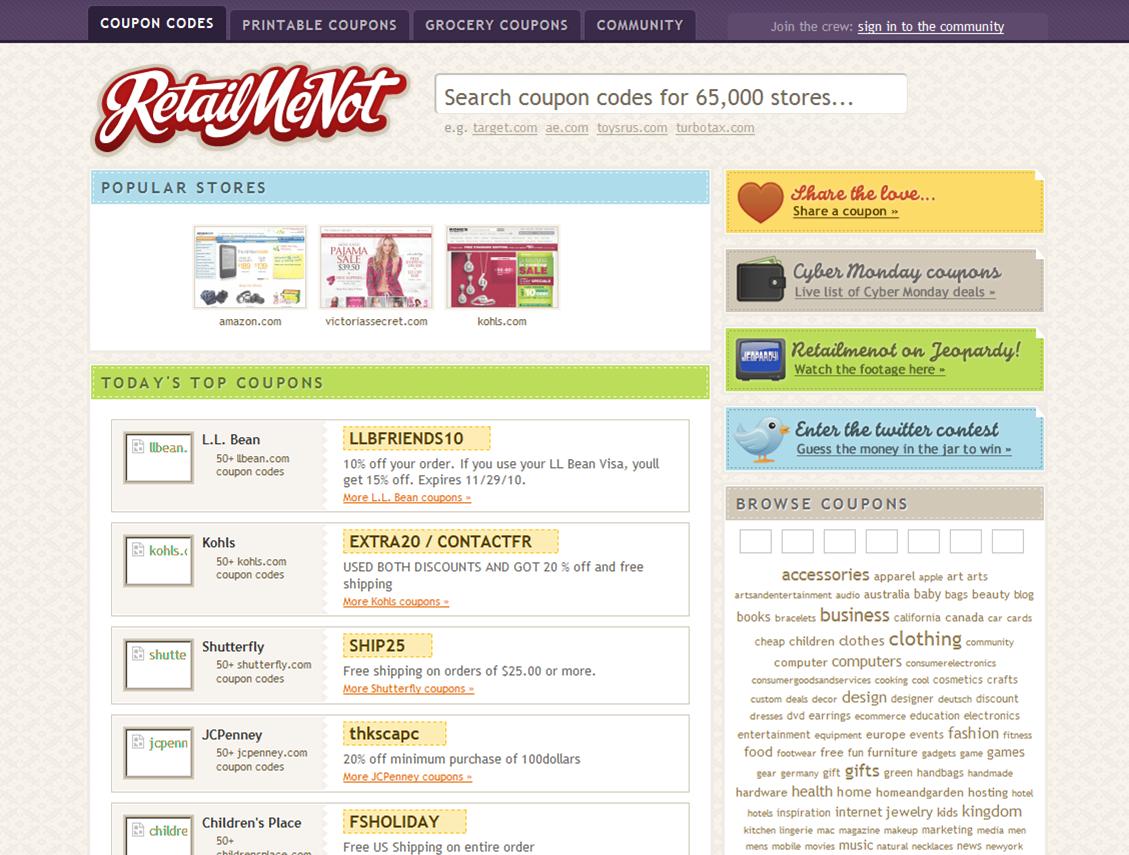 And if you agree that every day should be Black Friday, check out DealNews.com. This site is committed to aggregating the greatest deals on the web from over 2,000 retailers. And, they have a local component, allowing users to search for the best local spa, gym, restaurant deals and more—right in their own back yard. Well, as long as you live in a relatively large area that is.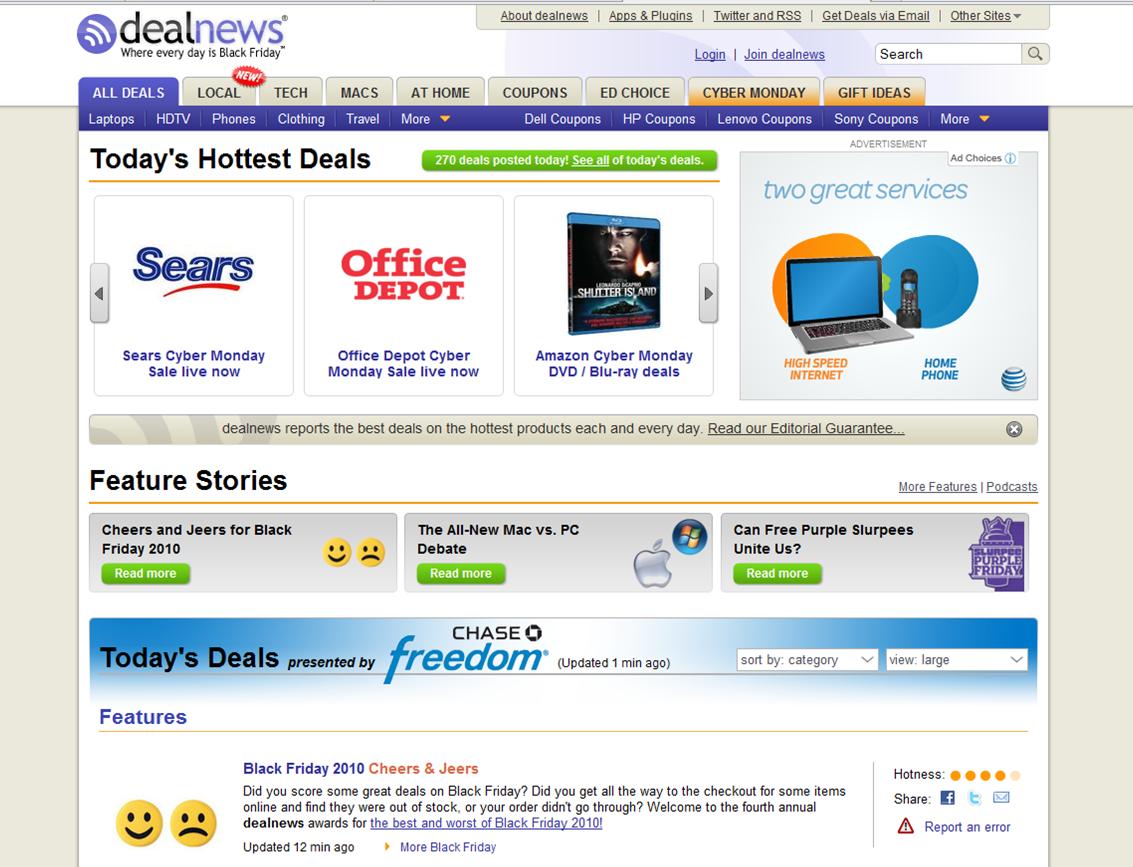 Happy shopping everyone!