Oneupweb : Vitamin O—Just What the Doctor Ordered
With recent news stories littered with opinions from both republicans and democrats regarding health care reform, even the strongest proponents of this are left with a few concerns. Released yesterday was an article regarding one of the downsides to the Affordable Care Act. This is estimated to release an additional 32 million newly insured patients on a system already burdened with a shortage of primary care physicians—they say the results won't be pretty.
As one who works closely with individuals who work hard and care deeply for their families, it causes me to pause and reflect on the word prevention. Last week, our company spent some time focusing on wellness and the importance of preventative care. And we heard that if we really want to enjoy a long-term, quality-of-life journey here on this planet, we have to work at it. We cannot exist in a world where we are exposed to more toxins than we were ten years ago, and not make every attempt to live a lifestyle that defines quality of life.
As we listened to these words (and yes, they did ring true for most of us), I couldn't help but think about how this same rule applies to companies who don't pay attention to their own healthy existence online. Often times, they simply just exist and don't bother to find out about what "supplements" could be added to their site, allowing them a healthier existence! Websites, too, need "preventative" care, and one cannot rely solely on keywords within their content as the only preventative measure in increasing traffic to their site.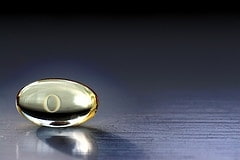 A few of the "vitamins" that extend the limbs of your site and allow you to "pump a little iron" consist of social media, mobile marketing and SEO/PPC campaigns. If you don't have the time to look up and down the aisle for just the right potion to cure your ailing website, check out our new services magazine. We offer an easy, at-at-glance cure for any website pain you may be experiencing. And like any good massage, we can help you release those toxic embedded codes that are simply existing and taking up air space. We like to call it our Vitamin O (I'm sure you can guess why). We guarantee it will boost your immune system, allowing you to weather any forecasting storm. And the recommended daily allowance is tracked by us 24-7. We know our stuff.
Everyone knows that a virus is not restricted to humans; an online virus can impact those sites that don't take preventative measures. It's like any bad cold—if not treated properly, your days in bed recovering are just what your competition needs.
Did I hear you ask me for some Vitamin O? It's just what the doctor ordered.