Oneupweb : Wake Up And Smell The Opportunity—Using iPhone Apps To Reconnect With Customers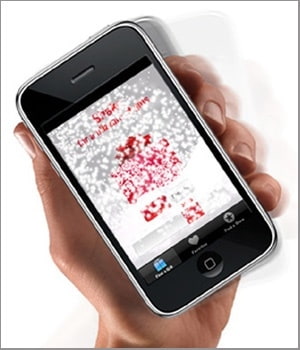 Our country is working hard to recover from the throes of 2009. Companies are slowly starting to begin growing their businesses rather than simply keeping them afloat. Confidence is brewing and owners are starting to ask, "What's next?"
It's an interesting time for companies of all sorts. Consumer brands are faced with the challenge of tight-fisted customers—maybe "less tight" than even six months ago, but still tentative to overspend. And B2B organizations are still riding the wave of caution as they slowly investigate new ways to market and obtain more business.
Being Creative in 2010
So what's next? How do B2C and B2B companies make safe, yet aggressive decisions about what their marketing strategy in 2010 will include?
It's really time to think about your customers. Companies need to reach their audience and do so in an interactive and creative way. Businesses and consumers alike are much more emotional about their decisions coming out of such a hard economic time. We, as marketers, need to do even more to embrace new technologies and channels to communicate with them.
Technology has provided us with many ways to reach our customers and stay "top of mind". Oneupweb is excited about the new opportunities iPhone applications provide for marketing and (as always) are investigating how these new tools can help organizations reach and stay current with their customers.
Connect and Stay Connected
iPhone applications are an excellent way to connect with your customers. As the most prevalent smartphone available (about 50% of the smartphone market share), iPhone applications are a small luxury that consumers are allowing themselves to splurge on. With over 3 billion downloads, iPhone applications are an excellent way to enthuse current customers and engage new ones.
iPhone applications can do just about anything you can imagine. Pizza Hut offers the famous pizza building (and ordering, of course) application that has gotten a lot of attention. Or have you ever see the iHandy level iPhone app? Basically, your iPhone can act as a level when you're hanging a picture or putting up cabinets. And B2B marketers, don't throw up your hands quite yet. iPhones are making headway into corporate America as the demand for iPhones and the reasons for creating iPhone apps continue to increase.
Curious if an iPhone application is the right way to catapult you out of the economic slumber? Contact Oneupweb. We'd be happy to discuss your ideas and questions.